Cross domain iFrames
Gadget to Gadget
This document explains how to use the publish-subscribe ("pubsub") framework to pass messages from one gadget to another.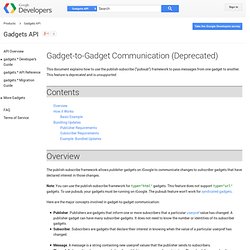 YouTube iframe API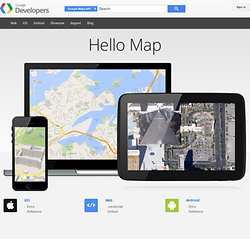 Note: The Google Mapplets API has been officially deprecated as of May 19, 2010.
Mapplets
An update in the era of HTML5 (May 6, 2011) This post has been heavily commented and linked to over the years, and continues to receive a ton of traffic, so I should make it clear that much of this is no longer relevant for modern browsers.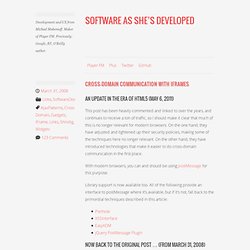 IFrames - Cross-Domain Communication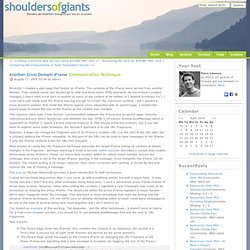 Another Cross Domain iFrame
Recently I created a web page that hosted an iFrame. The contents of the iFrame were served from another domain. That content would use JavaScript to hide and show some HTML elements.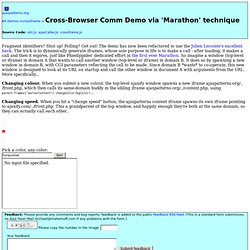 Fragment identifiers?
Cross-Browser Comm Demo via 'Marathon' technique