Vendita stampe online
Sell Images and Print on Demand Products on Your Own Site | Fotomoto.com. Pricing | Zenfolio. Get 20% off a new account Enter your email to get the discount code and be the first to receive news, updates, promotions and more. * Your email will not be shared with any third parties.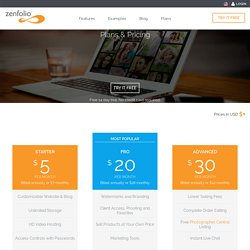 You will receive only the content you signed up for. Aziende & Siti Web - White Label e Drop Shipping. Hai un sito web oppure un sito e-commerce e vuoi offrire ai tuoi utenti un servizio di stampa foto on-line e creazione di fotogadget?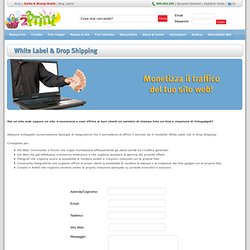 Abbiamo sviluppato numerosissime tipologie di integrazione che ti permettono di offrire il servizio sia in modalita' White Label che in Drop Shipping! Consigliato per: Publisher: how it works for designers, developers and suppliers. With Snapfish Publisher, you can get creative and turn a profit at the same time.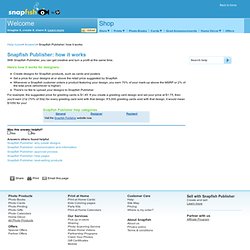 Here's how it works for designers: Create designs for Snapfish products, such as cards and postersSet a price for your designs at or above the retail price suggested by SnapfishWhenever a Snapfish customer orders a product featuring your design, you earn 70% of your mark-up above the MSRP or 2% of the total price (whichever is higher)There's no fee to upload your designs to Snapfish Publisher For example, the suggested price for greeting cards is $1.45. If you create a greeting card design and set your price at $1.75, then you'd earn 21¢ (70% of 30¢) for every greeting card sold with that design. If 5,000 greeting cards sold with that design, it would mean $1050 for you! Why Join: All the benefits of BAPLA Academy Membership.
WWW.PHOTOGALLERIA.IT - Sample Shipping Charges for Digital Print and Gifts Orders from FotoTime. Order Processing Time All products are custom made when you order them.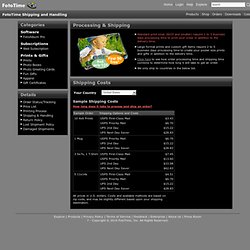 The total time it takes to receive your order is processing time and the delivery time. Several factors can affect how long it takes to process your order. Publisher:Welcome. Business tools for photographers that work. Web Storefronts, Online Sales, and Digital Printing for Professional Photographers. Sell Your Photos Online - Photo Gallery Service - PhotoBox. Contemporary Modern Original Fine Art & Design :: PicassoMio. Sell Art Online | Sell Photos for Free | Buy and Sell Art Prints & Posters. * Not currently available for Macs ** up to 10,000 x 10,000 px each *** We retain 5% of anything marked up 100% or over to cover our transaction costs "I just wanted to say how incredibly impressed I am with your product...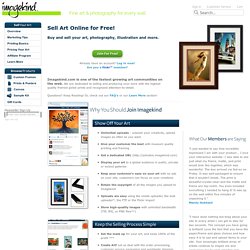 I love your interactive website- I was able to see just what my frame, matte, and print would look like together, which was wonderful. The box arrived via fed-ex on Friday. It was well-packaged to ensure that it wouldn't break. The print is beautiful-crystal clear-and the matte and frame are top-notch. Art Gallery & Community - T-Shirts, Posters, Greeting Cards, Wall Art, Fine Art Prints, Calendars & More.
---