Book reviews
New Mistborn novel!
Branden Sanderson has confirmed via Facebook that a short Mistborn story he was writing "went out of hand" and Tor has bought the new novel, scheduling it for publication some time next year. It will be set halfway between the original trilogy and the planned second one, where technology is advanced to a level reminiscent of 20th century Earth. We are promised "gunpowder and allomancy". I am so excited about this one!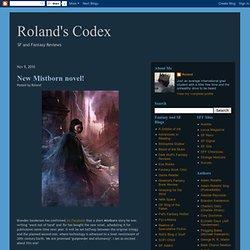 Brandon Sanderson has had an eventful last few years. In addition to his continuing (and growing) success as a fantasy author in his own right, he was famously selected to complete the seminal epic fantasy series The Wheel of Time, after Robert Jordan's death in September of 2007. Brandon is the author of ten novels and counting (not including the Wheel of Time novels).
Feature Interview: Brandon Sanderson by Leigh Butler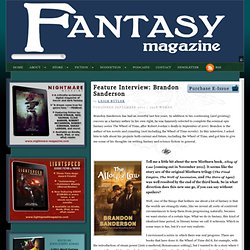 Thanks to the author, here's an extract from Jeff Salyards' forthcoming Veil of the Deserters! For more info about this title: Canada, USA, Europe. Here's the blurb: Braylar is still poisoned by the memories of those slain by his unholy flail Bloodsounder, and attempts to counter this sickness have proven ineffectual. The Syldoonian Emperor, Cynead, has solidified his power in unprecedented ways, and Braylar and company are recalled to the capital to swear fealty.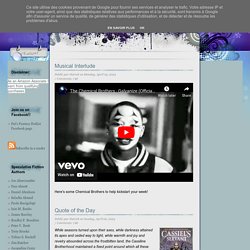 Pat's Fantasy Hotlist
SF & Fantasy - Orion Books
Clarkesworld Magazine - Online Science Fiction and Fantasy : Something Greater: An Epic Discussion of Epic Fantasy, Part 1 by Jeremy L. C. Jones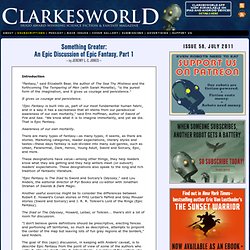 Introduction "Fantasy," said Elizabeth Bear, the author of The Sea Thy Mistress and the forthcoming The Tempering of Men (with Sarah Monette), "is the purest form of the imagination, and it gives us courage and persistence." It gives us courage and persistence. "Epic Fantasy is built into us, part of our most fundamental human fabric, and in a way it has a sacredness that all stems from our paradoxical awareness of our own mortality," said Erin Hoffman, author of Sword of Fire and Sea. "We know what it is to imagine immortality, and yet we die. That is Epic Fantasy.
Science Fiction and Fantasy Books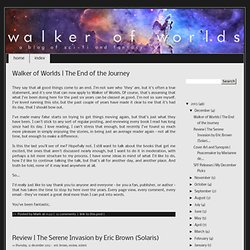 They say that all good things come to an end. I'm not sure who 'they' are, but it's often a true statement, and it's one that can now apply to Walker of Worlds. Of course, that's assuming that what I've been doing here for the past six years can be classed as good.
Walker of Worlds