Bonsai
Species Guide Birch Betula Bonsai
Betula is a genus of about 60 species of deciduous trees and shrubs found in diverse habitats, including woodland, moors, mountains and heathland throughout the Northern hemisphere.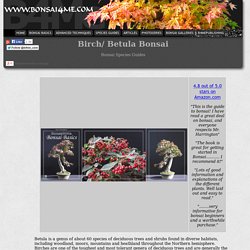 Controlling Birch Leafminer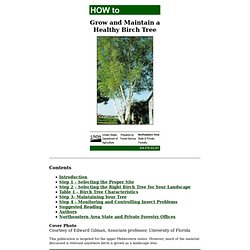 How to Grow and Maintain a Healthy Birch Tree
Guide to Birch Trees
Birch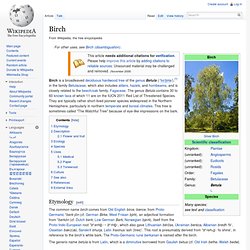 Birch is a broadleaved deciduous hardwood tree of the genus Betula ( pron.: / ˈ b ɛ tj ʊ l ə / Bé-tu-la ), [ 1 ] in the family Betulaceae , which also includes alders , hazels , and hornbeams , and is closely related to the beech / oak family, Fagaceae . The genus Betula contains 30 to 60 known taxa of which 11 are on the IUCN 2011 Red List of Threatened Species. They are typically rather short-lived pioneer species widespread in the Northern Hemisphere, particularly in northern temperate and boreal climates .
Perennial plant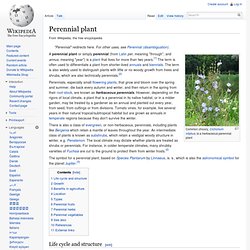 A perennial plant or simply perennial ( Latin per , "through", annus , "year") is a plant that lives for more than two years. [ 1 ] The term is often used to differentiate a plant from shorter-lived annuals and biennials .
Japanese Juniper (Observations) | HelpfulGardener.com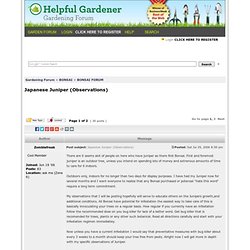 There are it seems alot of people on here who have juniper as there first Bonsai. First and foremost juniper is an outdoor tree, unless you intend on spending lots of money and extrenous amounts of time to care for it indoors. Outdoors only, indoors for no longer than two days for display purposes. I have had my Juniper now for several months and I want everyone to realize that any Bonsai purchased or potensai "hate this word" require a long term commitment. My observations that I will be posting hopefully will serve to educate others on the Junipers growth,and additional conditions.
Bonsai Care