TWITTER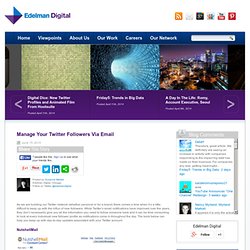 Manage Your Twitter Followers Via Email
June 15, 2010 Posted by Suzanne Marlatt Edelman Digital, Chicago Follow on Twitter @edelmandigital
How to Become Instantly RT-able (A Twitter Guide) « Modelsupplie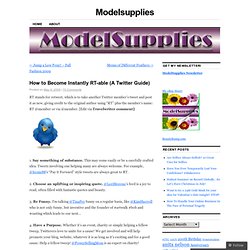 RT stands for retweet, which is to take another Twitter member's tweet and post it as new, giving credit to the original author using "RT" plus the member's name: RT @member or via @member. [Edit via Travelwriter comment]
Thank you for your interest in contributing to Social Media Today. In order to be able post on this site, please e-mail us for permission to post. We are trying to filter a lot of spam that clogs up our incoming post queue. Please keep in mind that we only publish articles that have relevance to the social media world.
Twitter stats and analytics tools - top 10
Twitter and Facebook: The New Tools of Productivity or Distracti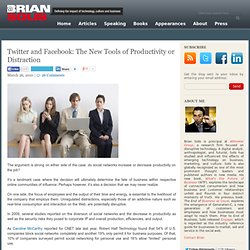 The argument is strong on either side of the case: do social networks increase or decrease productivity on the job?
Tweetag - Twitter Solution for Publishers
Share photos on Twitter
Eureka140 - Creating the Universal Mind, one follower at a time.
Twitter buys analytics company