TWITTER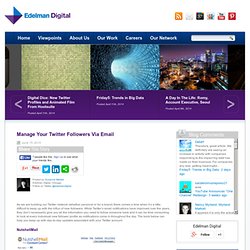 Manage Your Twitter Followers Via Email
June 15, 2010 Posted by Suzanne Marlatt Edelman Digital, Chicago Follow on Twitter @edelmandigital
How to Become Instantly RT-able (A Twitter Guide) « Modelsupplie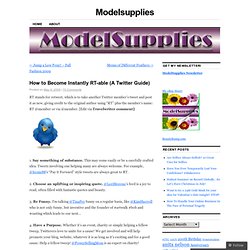 RT stands for retweet, which is to take another Twitter member's tweet and post it as new, giving credit to the original author using "RT" plus the member's name: RT @member or via @member. [Edit via Travelwriter comment] 1. Say something of substance. This may come easily or be a carefully crafted idea. Tweets involving one helping many are always welcome.
Seesmic has been acquired by HootSuite and as of March 2013, the Seesmic website is no longer supported. But HootSuite welcomes all Seesmic users into our nest! Here's how you can start using HootSuite today. Making the transition to HootSuite: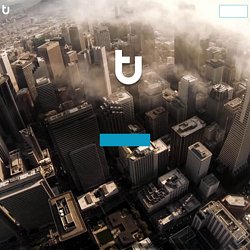 Twitter and Facebook: The New Tools of Productivity or Distracti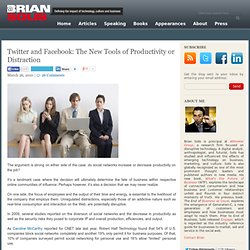 inShare9 The argument is strong on either side of the case: do social networks increase or decrease productivity on the job? It's a landmark case where the decision will ultimately determine the fate of business within respective online communities of influence. Perhaps however, it's also a decision that we may never realize.
Share photos on Twitter
Eureka140 - Creating the Universal Mind, one follower at a time.
Twitter buys analytics company