PHOTOSHOP
There's nothing more irritating, when surfing the web, than a website which takes ages to load. Slow load times are an instant turnoff to visitors and can impact negatively on your site's traffic and even affect your Google ranking (although not as heavily as some people might have you believe). Optimizing your website's images will make your site load more quickly, reduce your bandwidth consumption and save you money in the long-run. If you want to compress the size of your image files without affecting image quality, you're going to need a decent image optimizing tool. Photoshop lets you choose the quality of your images and offers a "Save for Web" function, but that's not enough. The great tools explored below let you squeeze vital extra kB out of your images, keeping you and your website visitors happy.
16 Indispensable Tools to Optimize Photos for the Web | Web Deve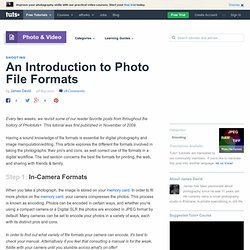 An Introduction to Photo File Formats - Phototuts+
Every two weeks, we revisit some of our reader favorite posts from throughout the history of Phototuts+. This tutorial was first published in November of 2009. Having a sound knowledge of file formats is essential for digital photography and image manipulation/editing. This article explores the different file formats involved in taking the photographs, their pro's and cons, as well correct use of file formats in a digital workflow. The last section concerns the best file formats for printing, the web, and sharing with friends & family.
Better Drop Shadows in Photoshop
Today, British civil aviation authorities ordered the country's airspace closed as of noon, due to a cloud of ash drifting from the erupting Eyjafjallajökull volcano in Iceland. The volcano has erupted for the second time in less than a month, melting ice, shooting smoke and steam into the air and forcing hundreds of people to flee rising floodwaters. The volcanic ash has forced the cancellation of many flights and disrupted air traffic across northern Europe, stranding thousands of passengers.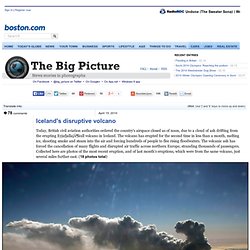 Iceland's disruptive volcano