Magento
magento-database-maintenance [Documentation - Nexcess]
Magento does many things well, but maintaining an efficient database is not one of them. Having a lot of products is a good reason to have a large database. Sadly, this isn't the only way your database can become big and sluggish. Maintaining the database through log cleaning can result in a dramatic improvement in site performance and latency. This guide explains how to clean up a Magento database that has grown too large for its own good. NOTE: Before performing any operations on the database, please make a backup.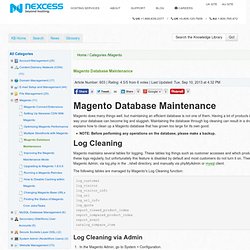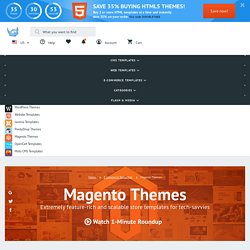 TemplateMonster is proud to deliver you absolutely brilliant design products that have become bestsellers in the eCommerce world.
Magento Development Services.com - Magento Development, Magento Developers, Magento Developer, Magento Extension Development
Magento Themes - Magento Templates - Magento Plugins | MagThemes.com
<div class="noscript"><div class="noscript-inner"><p><strong>JavaScript seem to be disabled in your browser.</strong></p><p>You must have JavaScript enabled in your browser to utilize the functionality of this website.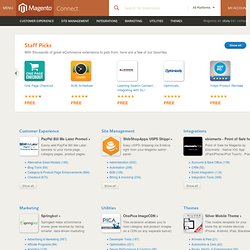 Magento Connect - Product Gallery Importer - Overview
30 Essential Free Magento Extensions 3.1 out of 5 based on 23 votes. Magento is a popular open source platform to built your ecommerce website. It is based on Zend Framework and has a very flexible architecture.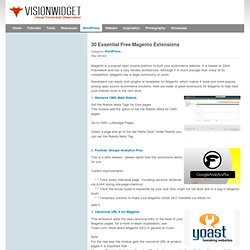 30 Essential Free Magento Extensions | VisonwidGet