Educational Technology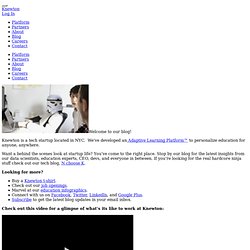 About the Knewton Blog « «
Welcome to our blog! Knewton is a tech startup located in NYC. We've developed an Adaptive Learning Platform™ to personalize education for anyone, anywhere.
Connecting Classrooms | British Council Schools Online
Connecting Classrooms is a global education programme for schools. It is designed to help young people learn about global themes and become responsible global citizens, as well as giving them the skills to work in a worldwide economy. It offers school partnerships and accreditation along with professional development courses for educators and a chance for them to share best practice with international counterparts.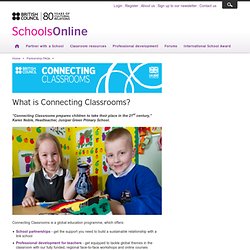 Three generations of distance education pedagogy | Learning Technology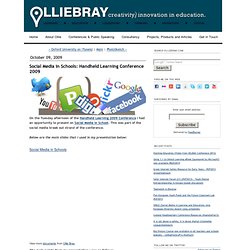 On the Tuesday afternoon of the Handheld Learning 2009 Conference I had an opportunity to present on Social Media in School . This was part of the social media break out strand of the conference.
Social Media in Schools: Handheld Learning Conference 2009
Domesday Reloaded: Prepare for launch of the BBC Domesday Reloaded website...
Technological Pedagogical Content Knowledge - TPCK
Educational Storytelling Forums