Educational Technology
About the Knewton Blog « «
Connecting Classrooms | British Council Schools Online
"Connecting Classrooms prepares children to take their place in the 21st century," Karen Noble, Headteacher, Juniper Green Primary School. Connecting Classrooms is a global education programme, which offers: School partnerships - get the support you need to build a sustainable relationship with a link school Professional development for teachers - get equipped to tackle global themes in the classroom with our free, regional face-to-face workshops and online courses British Council International School Award - gain recognition for your school.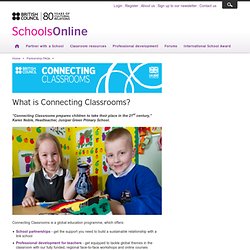 Three generations of distance education pedagogy | Learning Technology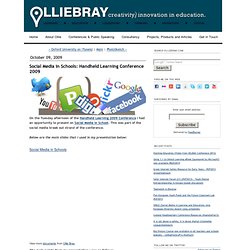 On the Tuesday afternoon of the Handheld Learning 2009 Conference I had an opportunity to present on Social Media in School. This was part of the social media break out strand of the conference.
Social Media in Schools: Handheld Learning Conference 2009
Domesday Reloaded: Prepare for launch of the BBC Domesday Reloaded website...
Technological Pedagogical Content Knowledge - TPCK
Educational Storytelling Forums