Open Source - General Guides and Resources
Ohloh - Summarizer for Open Source Projects. Programmers - Stack Exchange. » [Tool Review] – ScrumDo – Free and Sweet Open Source Scrum. [We review Agile tools.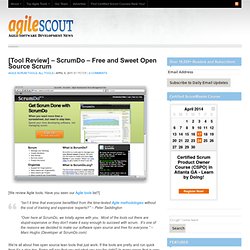 Have you seen our Agile tools list?] "Isn't it time that everyone benefitted from the time-tested Agile methodologies without the cost of training and expensive 'experts?'" – Peter Saddington"Over here at ScrumDo, we totally agree with you. CodePlex - Open Source Project Hosting. Open Source.
---