Financial sector
Adam Cwejman är ordförande i liberala ungdomsförbundet. Låt oss likna EU och Euro skapandet vid byggandet av ett hus. Problem har uppstått när den senaste och mest omfattande flygeln byggdes (Euron).
Sverige bör nobba Super-euron tills demokratikraven är uppfyllda - Artikel av Adam Cwejman
True, market pressure lifted a bit on Wednesday after central banks made a splashy announcement about expanded credit lines (which will, in fact, make hardly any real difference). But even optimists now see Europe as headed for recession, while pessimists warn that the euro may become the epicenter of another global financial crisis.
Killing the Euro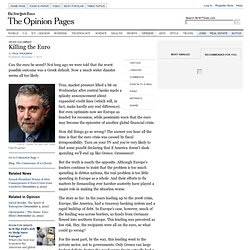 Nollvisionen. Så heter den tjusiga målbild som riksdagen 1997 slog fast för trafiksäkerheten i Sverige.
Det tysta paradigmskiftet | Näringsliv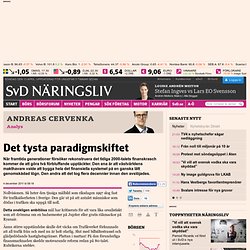 Det tysta paradigmskiftet | Näringsliv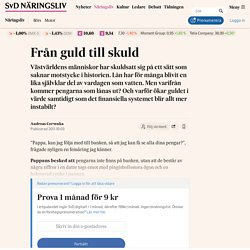 "Pappa, kan jag följa med till banken, så att jag kan få se alla dina pengar?"
Från guld till skuld - Bank & Finans - E24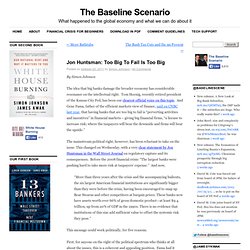 Jon Huntsman: Too Big To Fail Is Too Big
By Simon Johnson