World (Everything except EU)
Occupy.net - A collection of tools for activists worldwide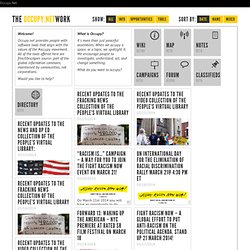 [MULTILINGUAL] Quick guide for a revolution [PDF] [ENGLISH] Quick guide for a revolution[ESPAÑOL/SPANISH] Breve guía para montar revoluciones[PORTUGUÊS/PORTUGUESE] Guia Rápido para uma revolução [MULTILINGUAL] - English - Español/Spanish - Português/Portuguese Quick guide for a revolution (by the movement 15M/Occupy) Index: Be the 99%.- Think as the 99%.- Ask the 99%.- Open the doors to the 99%.- Engage the 99%.The 99% is global.Conquer the minds.
Glad you liked it. Would you like to share? Share
Occupy Together |  FAQ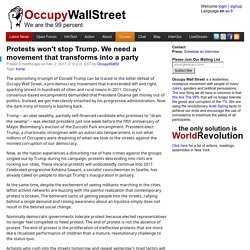 Following the release of a claim from Anonymous that Walmart would be targeted, we received the following secret internal documents on Walmart's attempts to thwart workers who are mobilizing for basic rights and a decent wage. These documents go a long way in revealing just how scared Walmart is of its own workers standing together for change. FACT CHECK: OUR Walmart is not a union nor is it seeking union recognition. OUR Walmart is simply a group of Walmart hourly workers who have come together to address issues in their stores.