Useful
Get flash to fully experience Pearltrees
Here's a fun tutorial on how to make a message bangle that's one-of-a-kind, done in the sun, waterproof and weatherproof. Even after several trips to the beach, it won't fade or wash off! Essentially, it's the Perfect Summer Bangle.
i don't know what it is about this time of year that makes me just want to have my bare feet in the sand, be watching the sun setting into the ocean, and breathing in the warm salty air of the beach... as i get older, more and more i find myself missing that place i used to go to almost every.single.day. as a teen.
Yeehaaa… yum yum… it's Cowboy Cookies. Or, in this case, Cowgirl Cookies.
I really love flokati rugs. I have two that are safely tucked away in my parents basement awaiting our reunion. When I learned that I would be having a child and building a nursery for him, I wanted a flokati.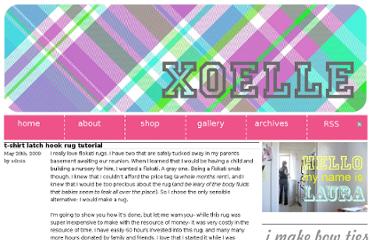 You're going to love today's DIY project so much that you're going to want to start tearing pages out from old books tonight! Remember the storybook roses in Shanna + Richard's wedding? Sweet, right?
We have been enjoying smoothies for breakfast this summer.
How to Sync iPod Without Erasing Syncing your iPod without erasing the other music that is stored on it is essential to learn if you wish to change... How to Sync iPod to New Computer Without Deleting Songs You may have chosen to or needed to purchase a new computer or laptop. An iPod that you have previously used with...