Tips/ Tutorials
20 cool logo designs that use a mascot
Lots of websites use mascots in their header, but my feeling is that mascots are not so frequent in logo design. This round-up presents some well designed logos that use a mascot. 1. Yeti snowboard club 2.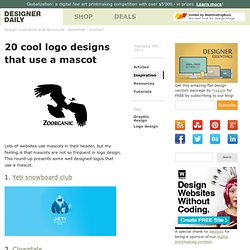 Pattern Tap Library Pattern Tap 5,472 Patterns Sort By | Type | Style | Device
A Website Named Desire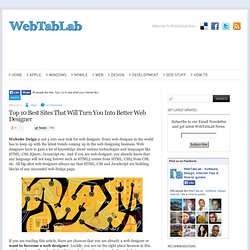 Website Deign is not a very easy task for web designer. Every web designer in the world has to keep up with the latest trends coming up in the web designing business. Web designers have to gain a lot of knowledge about various technologies and languages like HTML, CSS, jQuery, Javascript etc. And if you are web designer, you already know that any language will not long forever such as HTML5 comes from HTML, CSS3 from CSS, etc. All big-shot web designers always say that HTML, CSS and JavaScript are building blocks of any successful web design page.
Top 10 Best Sites That Will Turn You Into Better Web Designer
Layout can both be one of the easiest and one of the trickiest facets of web design. Sometimes a designer can bust out an amazing layout in minutes and sometimes that same designer can struggle for the better part of day with the same task. Each project is unique and calls for a unique solution, but I've found it helpful to keep a few rock solid and incredibly versatile alignments in mind that I can bust out when I get stuck. The ten layouts below should be enough to get you through even the worst cases of designer's block when you can't figure out the best way to arrange the content on your page. Keeping It Simple Page layout is equal parts art and science.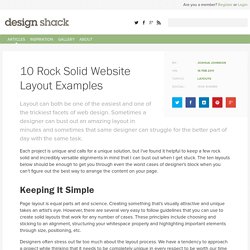 Online Tips for Web Designers, Developers, Bloggers, Tech Users