Diversión
uld you be a medallist? Find out with our brilliant retro interactive | Sport
Scooby-Doo Mystery Machine-Themed Van For Sale in California
London 2012 Olympics 50p coin helps explain football's offside rule
Nearly 30,000 designs were submitted to the Royal Mint following the launch of a public competition in January 2009 and the final 29 were selected following months of debate among the chosen panel of experts and officials. The winning designs include images of all the official Olympic sports such as athletics, gymnastics and swimming as well as Paralympic sports like boccia and goalball. Designers of the winning coins include a policeman from Manchester, a part-time chef from Cornwall and a radiologist from Stoke, while the collection also makes history for featuring the first designs from a child and a teenager. London 2012 chairman Lord Coe said: "Coins are a part of the fabric of our daily life, so to have a range of coins designed specifically to celebrate London 2012 is a huge honour, made all the more special by the fact that members of the public have designed them.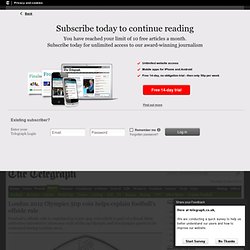 Comedy - Heavy is the original source for viral videos, hilarious articles and funny photos since 1999. Updated daily.
Draw a Stickman
ESCÁNDALO NACIONAL: EL CHORIPETE
Según cuentan existen en todas las rutas del país y en otros lugares no revelados. Al parecer no es fácil encontrarlos pero si se busca minuciosamente lo puede encontrar. ¿Qué es el choripete? Dicen que en algunos de los puestos o locales que venden comida al paso, ya sea bondiolitas, vacipan, etc. cualquiera puede ir y pedirse un Choripete.
Bitácora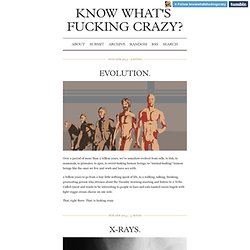 Know What's Fucking Crazy?
Fuckingggggggg Chriiiiiiiiiiiiiiist. If you've never seen glass being made, then you're seriously missing out on some crazy shit. I'm talking pure, certifiably fucking insane, borderline magic: First you take grains of sand and melt them down to form a hot-as-fuck pool of liquid magma. Then you shove in and remove a long hollow rod and blow into it to create the shape of cups, bowls and all sorts of other objects we use daily and don't think about at all, ever. Then you let it cool. It's like freezing a motherfucking moment in time.
La botonera del Tano Pasman