Trend Analysis
Canadian Musician. Fyimusic.ca — Canada's Music Industry News Source. 30 Years Of Music Industry Change, In 30 Seconds Or Less... - Digital Music News. The Next Big Sound. Home - Digital Music News. Keith Holzman, Lefsetz Letter. Your anticipatory hype is forgotten in the endless tsunami of new data.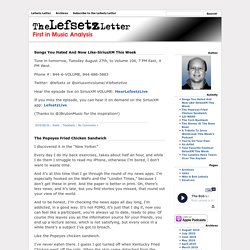 It makes no sense to build anticipation, it just dissipates. Now you pounce when the story is hot. Radiohead started it, Beyonce improved upon it and now Michael Lewis is taking it to the book business. The new watchword of marketing is SURPRISE! It's no different from Sony selling Mariah Carey singles for 49 cents to go number one. What They'll Never Tell You About the Music Business: "The Myths, the Secrets, the Lies (and a Few Truths)" (9780823084395): Peter M. Thall.
All You Need to Know About the Music Business: Revised and Updated for the 21st Century (9780684870649): Donald S. Passman. Music, Money, and Success: The Insider's Guide to Making Money in the Music Industry (Little Book Series) (9780825672828): Jeffrey Brabec, Todd Brabec, Jefferey Brabec.
---