Net Discovery
Get flash to fully experience Pearltrees
Awaiting IP trace initialization. The visual tracert tool displays the path Internet packets traverse to reach a specified destination. The tool works by identifying the IP addresses of each hop along the way to the destination network address.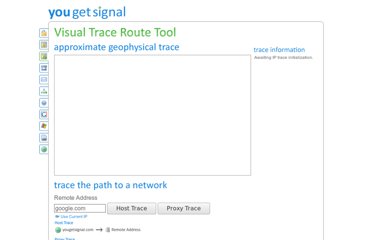 Creating a Network Map Has Never Been Easier!
Get 6.2 Now TRUSTe Trusted Download Download Now Looking for the best solution for mapping a network? Want to see what's attached to what & find out your bandwidth usage? With Spiceworks you can: Create a network map of your IT network See network bandwidth usage between nodes Diagnose network problems Drill down into network node details Completely Free.