Networksociety
Network Society
The hypothesis of this project is that with the abundance of knowledge and activity on the Internet, the ability to sort and channel external knowledge production, has become one of the most important resources for an organizations ability to evolve in our future society. But how can an organization or person generate new and useful knowledge through social networks? What drives the creation of networks and the sharing of knowledge through the social media? These are the kinds of questions what will be raised on this website through the next 3 years of research. In the hope of gaining an insight into the DNA of our Networked Society.
Her finder du aktuelle pressemeddelelser og nyheder på Uddannelsesministeriets område. Om aktuelt-siden
Innovationsstrategien - Uddannelsesministeriet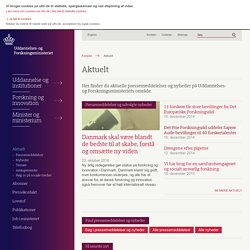 Customize your own mirror : Dezign With a Z, removable and reusable wall clings, custom mirrors for wall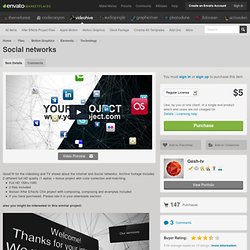 The Digital Trends Bundle - Promo Videos, Footage, Audio and More - $500+ Worth of Files for Just $20 Close Home \ Files \ Motion Graphics \ Elements \ Technology\ Social networks Video Preview
Motion Graphics - Social networks
Julegave til ham - Sjov julegave til mænd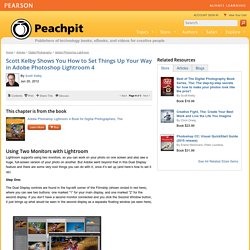 Using Two Monitors with Lightroom | Scott Kelby Shows You How to Set Things Up Your Way in Adobe Photoshop Lightroom 4
Lightroom supports using two monitors, so you can work on your photo on one screen and also see a huge, full-screen version of your photo on another. But Adobe went beyond that in this Dual Display feature and there are some very cool things you can do with it, once it's set up (and here's how to set it up). The Dual Display controls are found in the top-left corner of the Filmstrip (shown circled in red here), where you can see two buttons: one marked "1" for your main display, and one marked "2" for the second display. If you don't have a second monitor connected and you click the Second Window button, it just brings up what would be seen in the second display as a separate floating window (as seen here). If you do have a second monitor connected to your computer, when you click on the Second Window button, the separate floating window appears in Full Screen mode, set to Loupe view, on the second display (as seen here).
San Francisco's Haight Ashbury Street Fair a Huge Success « San Francisco Citizen
Yesterday's Haight Ashbury Street Fair in San Francisco came with sunny skies and lots of attendees. The alcohol ban of recent years has changed the character of this event somewhat. These days, the boozy Union Street Festival might have an edge in the number of inebriated.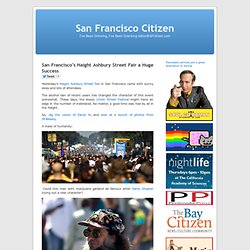 Bagom film personlighederne
Researcher October & November
berkeley
One of the most common emails I get from readers is an email letting me know that they are coming to visit San Francisco and asking what I'd recommend that a visitor shoot while here on their trip.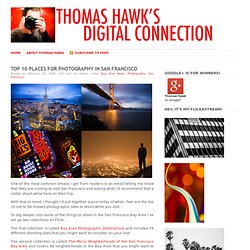 Top 10 Places for Photography in San Francisco
Linked: The New Science of Networks (9780738206677): Albert-laszlo Barabasi, Jennifer Frangos
Ph.d. forsvar ved Mette Blok
About | metaLAB (at) Harvard
About metaLAB is a research and teaching unit at Harvard University dedicated to exploring and expanding the frontiers of networked culture in the arts and humanities.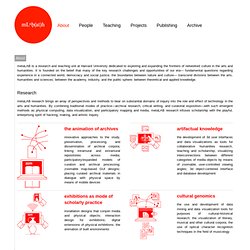 Co-Society cases 1.0 - 2.0 - 3.0