Semantic Web
Rich snippets and structured markup - Webmaster Tools Help
Introduction to RDFa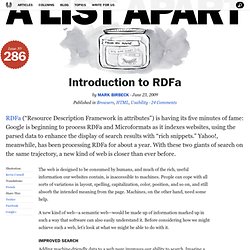 RDFa ("Resource Description Framework in attributes") is having its five minutes of fame: Google is beginning to process RDFa and Microformats as it indexes websites, using the parsed data to enhance the display of search results with "rich snippets." Yahoo!, meanwhile, has been processing RDFa for about a year. With these two giants of search on the same trajectory, a new kind of web is closer than ever before. The web is designed to be consumed by humans, and much of the rich, useful information our websites contain, is inaccessible to machines.
Get Started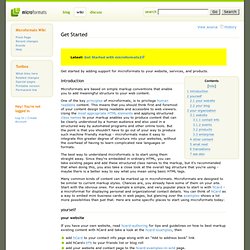 Get started by adding support for microformats to your website, services, and products. introduction
Oomph: A Microformats Toolkit - Lab - MIX Online
Go Microformats!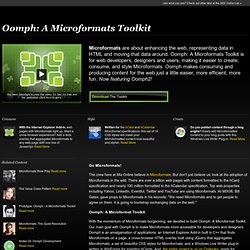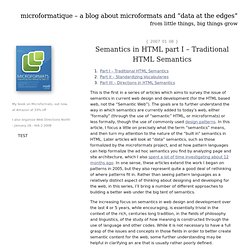 This is the first in a series of articles which aims to survey the issue of semantics in current web design and development (for the HTML based web, not the "Semantic Web"). The goals are to further understand the way in which semantics are currently added to today's web, either "formally" (through the use of "semantic" HTML, or microformats) or less formally, though the use of commonly used design patterns.
a blog about microformats and "data at the edges" : Semantics in HTML part I - Traditional HTML Semantics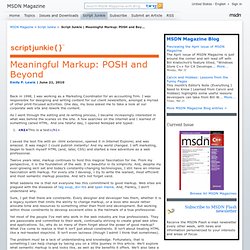 Back in 1998, I was working as a Marketing Coordinator for an accounting firm.
Script Junkie | Meaningful Markup: POSH and Beyond
Wiki - Westciv Wiki