New York
New York City. New York. The Official New York City Guide to NYC Attractions, Dining, Hotels and Things to Do. Your Complete Guide to New York City's Central Park | CentralPark.com. New York City. Visit. The Museum offers special admission rates and programs for school groups, camp groups, adult, college, and tourism groups, groups of visitors with disabilities, and community groups.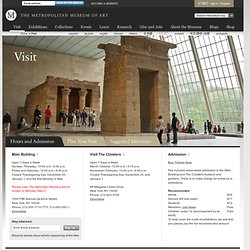 Appointments are required for all groups visiting the Museum. The Museum's many dining options offer a range of culinary treats, from the casual, self-service cafeteria to the outdoor Roof Garden Café and Martini Bar to the elegant Members Dining Room—and everything in between. All of the Museum's dining facilities accept Visa, MasterCard, and American Express. Explore highlights of the collection through a variety of tours with Museum-trained volunteers. Guided tours are offered daily in English, French, German, Italian, Japanese, Korean, Mandarin, Portuguese, Russian, and Spanish, and are free with Museum admission.
Bubba Gump Shrimp Co. — Fresh Seafood, Family and Fun. Helmsley Park Lane: Welcome to Our Luxury Central Park Hotel in Midtown Manhattan. New york - Viaggio a New York... due volte. Cronaca di due viaggi diversi tra loro ma con lo stesso finale: questa città ci ha rubato il cuore!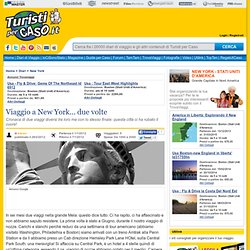 In sei mesi due viaggi nella grande Mela: questo dice tutto. Ci ha rapito, ci ha affascinato e non abbiamo saputo resistere. La prima volta è stato a Giugno, durante il nostro viaggio di nozze.
---