Music
Latest posts | trentemøller. Ilovem83. Sander van Doorn. The Thrillseekers - Official Website. Axwell - Music Producer & DJ. Pete Tong Official Website. Swedish globetrotting DJ & Producer. Controversial ? You bet. | Marcus Schössow. Official Website of Dutch DJ & Producer Menno de Jong. Laser Sex. Boards of canada. Responding to popular demand, Warp Records is repressing its seminal Boards of Canada catalogue on vinyl for the first time in over five years.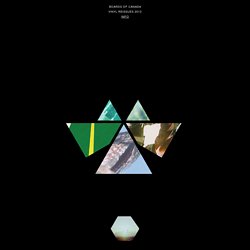 On 21st October the albums Music Has The Right To Children (originally released in 1998), Geogaddi (2002) and The Campfire Headphase (2006) will be reissued. These will be followed on 18th November by the mini-album Twoism (1995) and EPs In A Beautiful Place Out In The Country (2000) and Trans Canada Highway (2006). Also, look out for a vinyl reissue of Hi Scores EP (1996) through Skam later this year. Air : Love 2. Telefontelaviv. APPARAT. BASEMENT JAXX. Aly & Fila. .:: MYON & SHANE54 | The Official Site ::. Pretty Lights Music. The NEW PL site utilizes a web technology called WebGL to display an interactive 3D interface.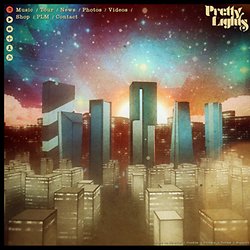 If you are using Chrome as a browser, the full site should work immediately. Both Firefox and Safari support full WebGL, however by default, WebGL is not turned on in your browser. To activate WebGL in your browser in order to experience the full version of the new site, follow these instructions: Safari1. FISCHERSPOONER. Releases. Armin van Buuren. Tiësto. Deadmau5 » Latest news, tour dates, releases / remixes, downloads and store. Paul van Dyk - Official Website. The Strokes | The Strokes Official Site. Kingsofconvenience.com. Goldfrapp.com | The Official Goldfrapp Website. Infected Mushroom - Official Website. Paul Oakenfold. Gareth Emery - The Sound Of Garuda Chapter 2. AVICII | Gigs Music Photos About | Official Site. Big Beach Bootique 5 - Amex Stadium Brighton - June 2012. This website uses cookies.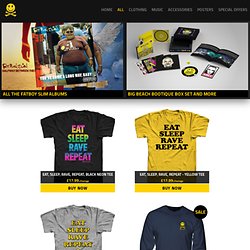 Cookies are small files that are saved to the users hard drive that allow the website to provide users with a tailored experience within this website and monitor usage of the site to provide analytical data from which technical improvements to the site can be made. No personal information is ever stored or saved. You can change your browser settings to disable cookies but it may affect your experience of this website. Flavorus - Complete Ticketing Solutions for Every Event. Cosmic Gate. Chicane. LondonElektricity.com. NetskyMusic.com - The home of Netsky, the Belgian Drum+Bass producer extraordinaire. The Glitch Mob. The Crystal Method. Official Home of The Chemical Brothers.
ATB. DUDERSTADT - Producers/Remixers/DJs - official website. VOTE FOR FIRST STATE! Moby.com. The official Taucher Page. Röyksopp | Official website. The Official Home of DJ Shadow - merchandise, discography, videos and more. Rising Music. SIZE RECORDS | Official Website. Daft Punk. Ferry Corsten. Eric Prydz - Official Website. Benny Benassi. Above & Beyond's Official Home Page. Trance Around The World with Above & Beyond playlists and archives. Bart Claessen || official website. Super8 & Tab. L.php?u=http%3A%2F%2Fwww.djsimonpatterson. Boom Jinx (Official) NITROUS OXIDE. Homepage | Mat Zo | Official Website. DJ Dave Seaman.
Hernan Cattaneo | DJ/Producer | Welcome to Danny Howells.com. John Digweed | Structures Two | Out June 20th. Home. GUI BORATTO.
---