Workout
Yasso 800s are a popular workout among runners who are trying to achieve a specific marathon goal. The name "Yasso" comes from Bart Yasso, the chief running officer at Runner's World magazine, who popularized this workout. Here's how to do Yasso 800s: Take your marathon goal time in hours/minutes and convert this to minutes/seconds. For example, if your marathon goal is 3 hours and 10 minutes then convert that to 3 minutes and 10 seconds.
Speed Workouts – Yasso 800s Speed Workouts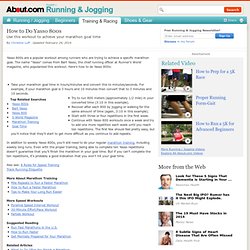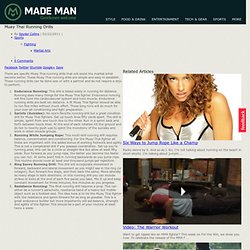 Muay Thai Running Drills
There are specific Muay Thai running drills that will assist the martial artist become better. These Muay Thai running drills are simple and easy to establish. These running drills can be done solo or with a partner and do not require a dojo to perform.