Regular info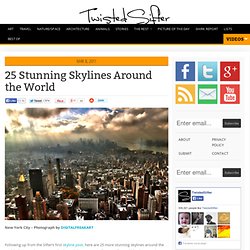 25 Stunning Skylines Around the World
Mar 8, 2011
News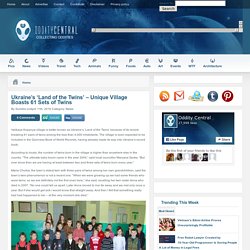 There is a bar in Dawson City, Canada, where patrons can opt to have their liquor spiked with a very unusual ingredient – a severed human toe. Those brave enough to try the world-famous Sourtoe Cocktail are required to pay a $5 toe tax and touch the human digit with their lips without swallowing it. Last Saturday night, someone broke the rule…
Observing the Earth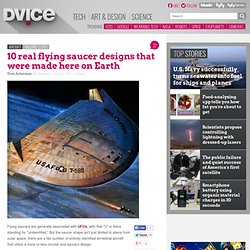 Flying saucers are generally associated with UFOs, with that "U" in there standing for "unidentified." But the saucer shape isn't just limited to aliens from outer space: there are a fair number of entirely identified terrestrial aircraft that utilize a more or less circular and saucery design. We've got a list of ten flying saucers for you, each of which made it far enough out of someone's imagination that at the very least a proof of concept was constructed. No blurry pictures that may or may-not-be-streetlights here: these are all real designs that actually existed.
10 real flying saucer designs that were made here on Earth
Best photos ever???
"High dwellings are the peace and harmony of our descendants," reads the centuries-old stone tablet above. "Remember the calamity of the great tsunamis. Do not build any homes below this point."
Ancient People Are Still Awesome: Centuries-Old Japanese Tsunami Warning Markers Saved Lives - Culture