Regular info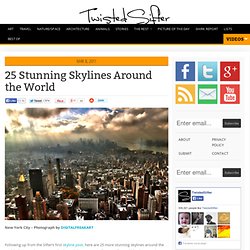 Mar 8, 2011
News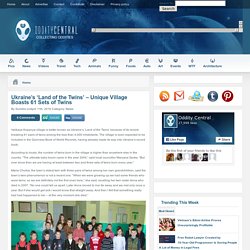 Moms are always complaining about how their kids won't swallow food. But here's one person whose mother probably had no such problem. In fact, her struggles were probably the opposite – trying to make him stop!
Observing the Earth
C.R.A.F.T.: C.R.A.F.T.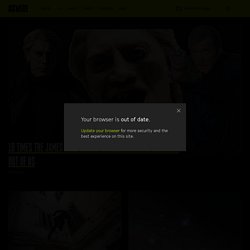 Flying saucers are generally associated with UFOs , with that "U" in there standing for "unidentified." But the saucer shape isn't just limited to aliens from outer space: there are a fair number of entirely identified terrestrial aircraft that utilize a more or less circular and saucery design. We've got a list of ten flying saucers for you, each of which made it far enough out of someone's imagination that at the very least a proof of concept was constructed. No blurry pictures that may or may-not-be-streetlights here: these are all real designs that actually existed.
10 real flying saucer designs that were made here on Earth
The search for monsters among us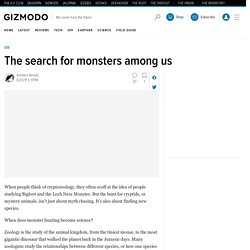 Part of the problem is, of course, that the crackpots get the media attention over people who are investigating culture and mythology or looking for undiscovered species. Discovering something like the coelecanth doesn't get much buzz--even though it's a REALLY cool discovery, but the guy who swears there's a big predator that nobody's ever seen in Loch Ness and holds up blurry pictures as definitive proof, that guy we can't hear enough about. I'm not a big fan of some of the darker sides of Psudeoscience, but for Cryptozoology itself... I have a harder time being nasty about it. Okay, so Bigfoot doesn't exist, save in the public imagination.
Best photos ever???
And gay friends have Santorum.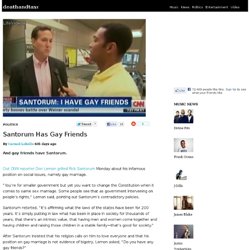 Santorum Has Gay Friends
"High dwellings are the peace and harmony of our descendants," reads the centuries-old stone tablet above. "Remember the calamity of the great tsunamis. Do not build any homes below this point."
Ancient People Are Still Awesome: Centuries-Old Japanese Tsunami Warning Markers Saved Lives - Culture