Cellular automotas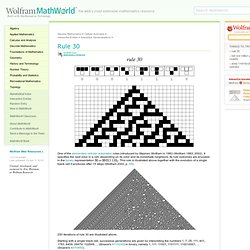 Rule 30 -- from order to randomness
One of the elementary cellular automaton rules introduced by Stephen Wolfram in 1983 (Wolfram 1983, 2002). It specifies the next color in a cell, depending on its color and its immediate neighbors.
Golly Game of Life Home Page
The Game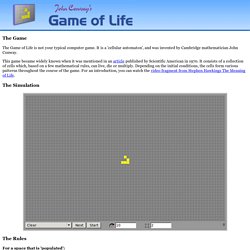 Elementary Cellular Automaton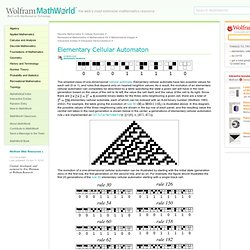 The simplest class of one-dimensional cellular automata .