Theme
Amor Azul (Blue Love) presents numerous ways to offset or feature content. This design will work well for an active community site or for e-commerce sale of multiple products. It is a fixed, tableless design with valid XHTML and CSS 2.0. The theme is an all block based theme thus making it very easy to edit without going into FTPs and to maintain that in a fresh installation we have used some coding in the template.php file to bring up all those blocks. These blocks make the theme fully manageable from the system.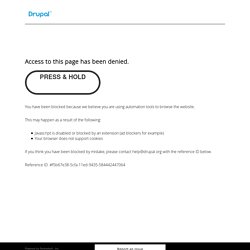 Amor Azul
Imagecache Example: User Profile Pictures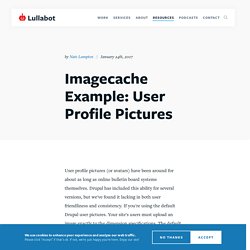 User profile pictures (or avatars) have been around for about as long as online bulletin board systems themselves. Drupal has included this ability for several versions, but we've found it lacking in both user friendliness and consistency. If you're using the default Drupal user pictures. Your site's users must upload an image exactly to the dimension specifications. The default is 85x85 pixels, and often that will mean a special trip to the GiMP or Photoshop just to make such an image. Additionally, some users might upload a photo which isn't even that big, like a 16x16 icon.
Arthemia: Wordpress Magazine Theme Released - jubel and the unes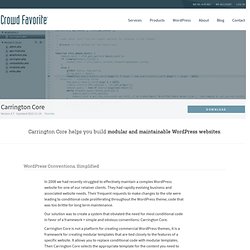 A Perfect Base for a CMS In many cases, the current theme organization works well. But, we decided to take it a few steps further and allow for atomic elements that support the current WordPress naming convention. In other words, posts in different categories can be explicitly defined in a different manner. Or, posts by certain authors can apply different stylings.
Carrington Theme Documentation : Crowd Favorite
Guzel Magazine WordPress Theme | Art Hacker
JsTheme – PolarLight v2.2 beta Js Theme 2.0 named PolarLight This version can let you change the style of Jstheme. Now have 9 styles available for Download.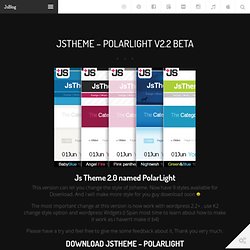 JsTheme - PolarLight v2.2 beta at JsBlog
Introducing the "Massive News" WordPress Theme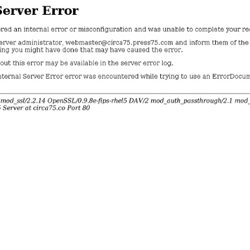 The server encountered an internal error or misconfiguration and was unable to complete your request. Please contact the server administrator, webmaster@circa75.press75.com and inform them of the time the error occurred, and anything you might have done that may have caused the error. More information about this error may be available in the server error log.
Marinelli is a 3 column, tableless layout theme with a wide image banner and a "top-tabbed" primary-links system. Here you can try a live demo 3x Main Features Flexible 3 column system with 8 extra collapsible regions and a "top slide-box".
Marinelli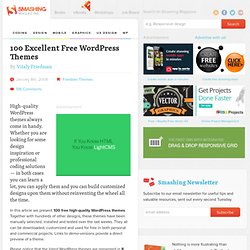 High-quality WordPress themes always come in handy. Whether you are looking for some design inspiration or professional coding solutions — in both cases you can learn a lot, you can apply them and you can build customized designs upon them without reinventing the wheel all the time. In this article we present 100 free high-quality WordPress themes .
New Drupal theming e-book
I'm currently working on a Drupal 6 theming ebook. The beta ebook attached to this posting is for Drupal 5. — Update, March 29th, 2008. I am in the process of writing a 50-and-some pages ebook on Drupal theming. I have an outline and a spiral book full of notes, and lots of sections are already written. My current draft (call that a beta-book) is 15 pages long and if you log in you may download it.