design
Get flash to fully experience Pearltrees
SXSW Interactive 2009 Sketchnotes are Posted! I've just finished processing and posting 70 pages of sketchnotes from SXSW Interactive 2009 on Flickr. This year I doubled the amount of pages I was able to capture to 70, up from 34 pages of sketchnotes in 2008 .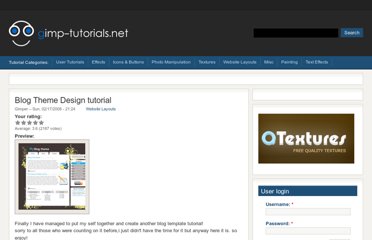 Preview: Finally I have managed to put my self together and create another blog template tutorial! sorry to all those who were counting on it before,i just didn't have the time for it but anyway here it is. so enjoy!
The main idea behind grid-based designs is a solid visual and structural balance of web-sites you can create with them.