BLOGROLL
COSMIC MACHINE
unnamed pearl
Carly Rabalais
♣EXTRA♦THOUGHT♥SPACE♠
medicinals.tumblr
Since I was born I started to decay.
French Accent
fashiontoast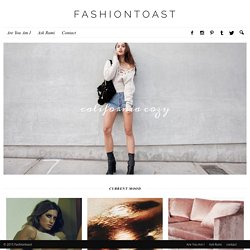 Anna Dello Russo Bryanboy Elin Kling FaceHunter Fashiontoast Industrie Magazine Mr. Blasberg Sea of Shoes Style Bubble Newsletter
stylebykling.nowmanifest
☺
Melfunction.
☀❀ ♬ inner city angst ♛ ✰ ☃
the easiest way to follow your favorite blogs
Who Cares if Life Sux
2010 X-Mas Holidays // Fann Sisters in Poland Day 1 Good Old Time in Poland with my Super Kool Sis "Sada", we had our New Year Eve Counting with her friends there in Poland, that was wild as usual. God Damn,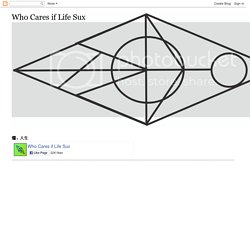 YIMMY'S YAYO™
natashakillova.tumblr
Ghetto Blasters & Switch Blades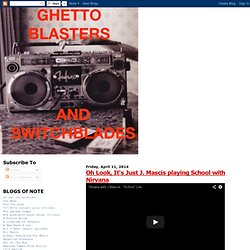 it's the end of the year, so time for another round of useless Best Of lists. like every other asshole who thinks their taste is something that needs to be shared, i have compiled my personal favorite musical releases of 2013. most of these albums fall into the category of rock & roll in one of it's various forms: noisey, shoegazey, garagey, psychedelicy, what-the-fuck-ever-y. all you need to know is that this was the shit i liked this year. hopefully a few of them are things you haven't heard and you decide to check out. that's really the only good purpose a list like this serves anyways. My Favorite Albums Of 2013 from the moment i first heard this album i knew it was gonna top my favorites of 2013 list.
WE DREAMT, LABYRINTHINE
ONLY THE YOUNG DIE YOUNG
chanel-eater.tumblr
Sea of Shoes: SHOE SALE
Face Hunter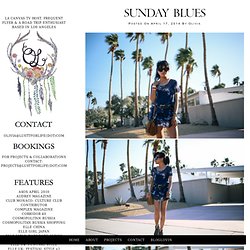 oahu via instagram A few memories documented on the gathering island, as seen on Instagram. 1. New Year's Day conquest: Rock climbed and hiked up China Man's Hat barefoot and in a bikini / 2. A scenic hiking trail at Kualoa Ranch / 3.
I've got a lust for life
endlessblockades.tumblr
DIGITAL MILK