Fotografie
photography
Richard Mosse, The Enclave, 2013. Video still There's a couple of cities where i keep going over and over again just because they have an art center worth a several hour long journey.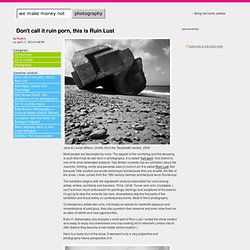 (English) Çağlar Kanzık — Freunde von Freunden
from Crash © Manal Aldowoyan, cour­tesy Cuadro gallery, Dubai Hrair Sarkiss­ian's work was cited in the pre­vi­ous post as an exam­ple of the "non-stereotypical and uncon­ven­tional visual doc­u­men­ta­tion of impor­tant social issues and nar­ra­tives rel­e­vant to the Arab region" that the Arab Doc­u­men­tary Pho­tog­ra­phy Pro­gram aims to sup­port. Like­wise, Manal AlDowayan's lat­est project Crash, exhib­ited simul­ta­ne­ously at MATHAF in Doha as an open ended, col­lab­o­ra­tive process, and by her Dubai gallery Cuadro, could be said to fit this bill. The project state­ment as writ­ten on the walls of the MATHAF museum in Eng­lish and Ara­bic, reads: "Crash explores the phe­nom­e­non of women teach­ers from Saudi Ara­bia appointed to teach in remote vil­lages across the coun­try. These teach­ers are dying in grue­some car crashes for a vari­ety of rea­sons, with reports on these acci­dents appear­ing in the press on a weekly basis.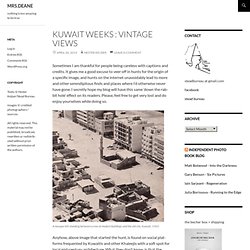 Mrs. Deane : nothing is too amazing to be true
Articles Contemporary Photographers Diane Meyer May 6, 2013 – According to the artist, Diane Meyer's Time Spent That Might Otherwise Be Forgotten "is based on photographs taken at various points in my life and arranged by location. Sections of the images have been obscured through a layer of embroidered pixels sewn directly into the photograph. The embroidery deteriorates sections of the original photograph forming a new pixelated layer of the original scene.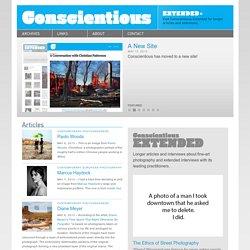 In the fall of 1990, Keizo Kitajima received a commission from Japan's Asahi Shimbun newspaper to visit the Soviet Union, the opportunity to spend a year documenting both people and places in what was then a monolithic entity. 15 republics, 11 time zones, and thousands of miles spanning the two—the task was daunting in the All the Clothes of a Woman, 1970′s By Roy Arden, This curator's text was originally published for the exhibition 'Hans-Peter Feldmann' at the Contemporary Art Gallery, Vancouver, June 9 – August 20, 2006. Hans-Peter Feldmann's oeuvre includes works in many media, from painting to sculpture, installation, photography, collage, bookworks, archives or collections of images, objects, etc, however