PHOTOGRAPHY
Exploring the Sony Alpha a7R Full-Frame Mirrorless. As a long-time Canon shooter I can admit, it's hard to entertain the notion of changing gear.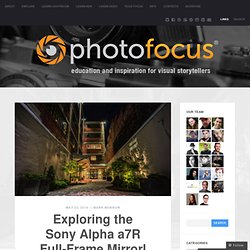 Not so much because of the tools themselves, but because of the investment and overall familiarity. Yet in the search to locate the ideal full-frame upgrade that best suits my interests, I wanted to try something a little different from the equipment I've grown accustomed to over the years. As one content to watch the mirrorless revolution from afar, it was time to see what I might be missing. Having wanted to try the Sony Alpha a7R mirrorless full-frame for some time, I decided to call on my friends at LensRentals.com and lease a package to see if it might be a good fit.
EDUCATION
Shopping (Equipment) Composing. WelcomeCuba Gallery. Photoshop. Never Underestimate the Power of the Eyebrow!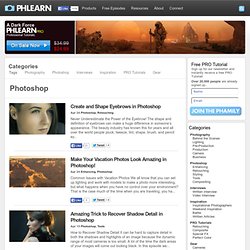 The shape and definition of eyebrows can make a huge difference in someone's appearance. The beauty industry has known this for years and all over the world people pluck, tweeze, tint, shape, brush, and pencil ey... The Animal Print Shop | Sharon Montrose | Online Animal Art Gallery | Affordable Nursery Art. Canon EOS Rebel SL1 DSLR Camera (Body Only) HDR tone mapped or fused photos from Photomatix users. Girolamo's HDR Photos.
Blogs. INSPIRATION. Portfolios. Tutorials (Learn) Tools & Services.
---