Java
GUJ - Notícias, artigos e o maior fórum brasileiro sobre Java - Home
public class UniversidadeJava {
Jboss Admin Tutorial : Index
The Java Community Process(SM) Program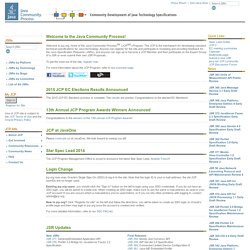 Welcome to jcp.org, home of the Java Community ProcessSM (JCPSM) Program. The JCP is the mechanism for developing standard technical specifications for Java technology. Anyone can register for the site and participate in reviewing and providing feedback for the Java Specification Requests (JSRs), and anyone can sign up to become a JCP Member and then participate on the Expert Group of a JSR or even submit their own JSR Proposals.
O Melhor conteúdo Java
Technology Network América Latina em português
Setup Instructions: Enterprise Java Development Welcome to the Oracle Technology Network Developer Day - Enterprise Java Development Hands on Lab installation instructions. This document describes how to install a virtual guest appliance that provides pre-configured Oracle software for your use while working on the HOLs.
Pre-built Developer VM: Oracle WebLogic Server Development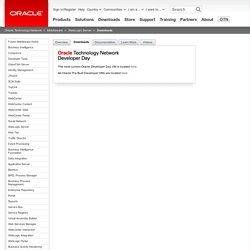 Docs & Support
The Java Tutorials are practical guides for programmers who want to use the Java programming language to create applications. They include hundreds of complete, working examples, and dozens of lessons. Groups of related lessons are organized into "trails".