Camino
Walking the Camino de Santiago is a difficult and daunting task. Careful planning helps to ensure enjoyment, reduce the risk of injury, and ease pre-trek jitters. People from all over the globe travel to Spain yearly with one goal in mind: to reach Santiago de Compostela.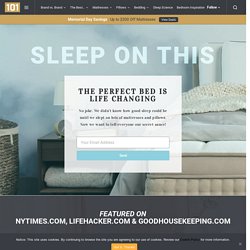 Preparation for the Camino de Santiago: Packing Suggestions for Walkers on the Way of Saint James
What equipment should you use and take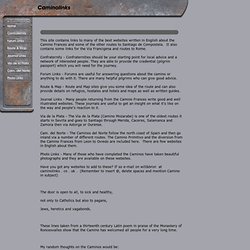 This site contains links to many of the best websites written in English about the Camino Frances and some of the other routes to Santiago de Compostela.
Caminolinks - The best Camino Links in English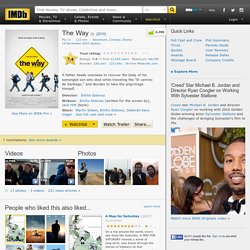 The Way (2010
Edit Storyline
::: MUNDICAMINO ::: los Caminos de Santiago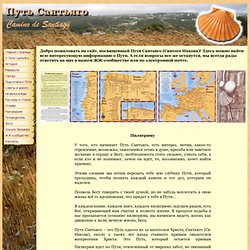 Пилигриму У того, кто начинает Путь Сантьяго, есть интерес, мотив, какое-то стремление, возможно, зажегшийся огонь в душе, просьба или заветное желание в сердце к Богу, необходимость стать сильнее, узнать себя, а если кто и не понимает, зачем он идет, то, несомненно, хочет найти причину.
Путь Сантьяго