Kristoffer Rygg (Garm)
http://www.theendrecords.com - Ulver (Norway)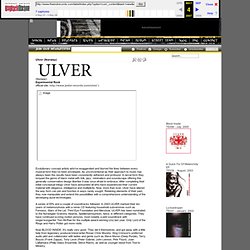 Evolutionary concept artists who've exaggerated and blurred the lines between every musical form they've been enveloped. As unconventional as their approach to music has always been the results have been consistently adherent and profound.
guest appearances (youtube)
JESTER RECORDS - Pulling Rabbits Since 1998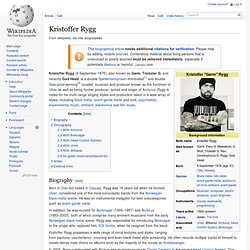 Kristoffer Rygg
Kristoffer Rygg (9 September 1976), also known as Garm , Trickster G. and recently also God Head , is a Spellemannprisen -nominated [ 1 ] vocalist, musician and producer known as the frontman of Ulver and former vocalist for Arcturus .