Kristoffer Rygg (Garm)
http://www.theendrecords.com - Ulver (Norway)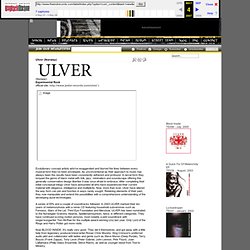 Evolutionary concept artists who've exaggerated and blurred the lines between every musical form they've been enveloped. As unconventional as their approach to music has always been the results have been consistently adherent and profound. In larval form they torqued the genre of black metal with folk, jazz, minimalism and soundscape offering this generally conservative design liberties it was once afraid to embrace. After completing their initial conceptual trilogy Ulver have astounded all who have experienced their current material with elegance, intelligence and multiplicity. Now, more than ever, Ulver have altered the way form can join and function in ways rarely sought. Retaining elements of their past, they now manipulate and extend the possibilities with a comprehensive understanding of the developing aural technologies.
guest appearances (youtube)
Zweizz & Joey Hopkins album teaser Written on 25/2/11 The Zweizz & Joey Hopkins album will be available in vinyl format for purchase during the Ulver/Zweizz European tour. A CD version will follow later this spring. Below is a taster from the album; the song is called Black Strobes.
JESTER RECORDS - Pulling Rabbits Since 1998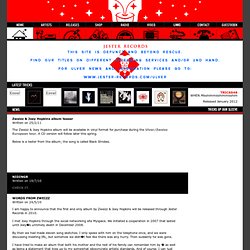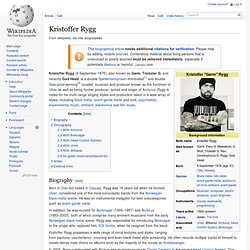 Kristoffer Rygg
Biography[edit] Born in Oslo but raised in Cascais, Rygg was 16 years old when he formed Ulver, considered one of the most iconoclastic bands from the Norwegian black metal scene. He was an instrumental instigator for later subcategories such as avant-garde metal. Kristoffer Rygg possesses a wide range of vocal textures and styles, ranging from baritone, countertenor, crooning and even black metal style screaming. He often records multiple tracks of himself to create dense male choirs on albums such as the majority of the vocals on Kveldssanger.