Bands (myspace)
HEAD CONTROL SYSTEM sur Myspace Music - Ecoute gratuite de MP3, Photos et clips vidéos
ULVER sur Myspace Music - Ecoute gratuite de MP3, Photos et clips vidéos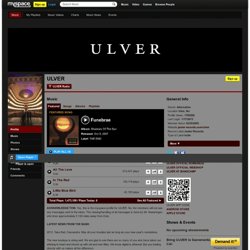 ACKNOWLEDGE THIS : Yes, this is the myspace profile for ULVER. No, the members will not see any messages sent to the inbox. The viewing/handling of all messages is done by Mr. Swearingen, who lives approximately 5 100 miles away from Oslo. 2013.
BORKNAGAR -"UNIVERSAL" OUT NOW!!! sur Myspace Music - Ecoute gratuite de MP3, Photos et clips vidéos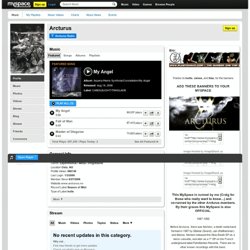 This MySpace is runned by me (Craig for those who really want to know...) and co-runned by the other Arcturus members. By their graces this MySpace is also OFFICIAL. Before Arcturus, there was Mortem, a death metal band formed in 1987 by Steinar (Sverd), Jan (Hellhammer), and Marius.
Arcturus sur Myspace Music - Ecoute gratuite de MP3, Photos et clips vidéos
Æthenor sur Myspace Music - Ecoute gratuite de MP3, Photos et clips vidéos