Dojos Iwama autonomes (?)
Nemoto Sensei
Aiki Shuren Dojo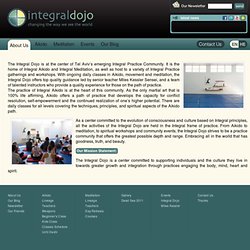 Miles Kessler Integral Dojo
The Integral Dojo is at the center of Tel Aviv's emerging Integral Practice Community. It is the home of Integral Aikido and Integral Meditation, as well as host to a variety of Integral Practice gatherings and workshops. With ongoing daily classes in Aikido, movement and meditation, the Integral Dojo offers top quality guidance led by senior teacher Miles Kessler Sensei, and a team of talented instructors who provide a quality experience for those on the path of practice. The practice of Integral Aikido is at the heart of this community. As the only martial art that is 100% life affirming, Aikido offers a path of practice that develops the capacity for conflict resolution, self-empowerment and the continued realization of one's higher potential.
Patricia GUERRI débute l'AIKIDO en 1978 à Courbevoie et reçoit la NI-DAN en 1984 des mains de Maître André NOCQUET. Patricia GUERRI décide de partir au Japon en 1985 et étudie pendant 3 ans l'aïkido en tant qu'uchi-deshi (élève à demeure) avec Morihiro SAITO Sensei dans le dojo d'Iwama. Elle suivra son enseignement pendant 12 ans. En reconnaissance de son travail et de sa maîtrise, Morihiro SAITO Sensei lui décerné le grade de 5ème Dan ainsi que les 5 mokuroku (diplômes spécifiques d'enseignement des armes) en 1991, l'autorisant dans la pratique des armes dont Morihiro SAITO Sensei est le représentant le plus renommé. Ses diplômes japonais ont été reconnus en France par le Ministère de la Jeunesse et des Sports, lui permettant ainsi de recevoir le Brevet d'Etat d'Educateur Sportif.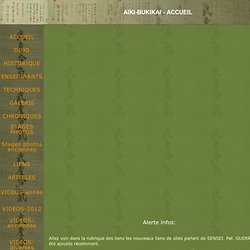 Aiki Bukikai
Aikido Dojo London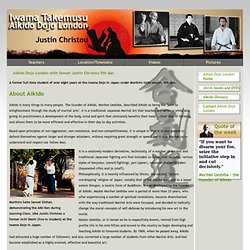 A former full time student of over eight years at the Iwama Dojo in Japan under Morihiro Saito sensei, 9th dan. About Aikido Aikido is many things to many people.