Webzines
Arkitip Intel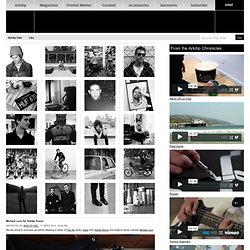 Reported by Arkitip, Inc., 23 July 2013, 11:48 AM We are proud to announce our 59th printed issue edition around Jason Baffa's new surf film titled; Bella Vita. The film chronicles surfer, environmentalist and artist, Chris Del Moro on a pilgrimage back to his homeland of Italy along with friends and fellow surfers, revealing all the beauty of the country and of life that they encounter on the way. For the first time in our long publishing history, we are going to produce an issue edition to coincide with the release of a film. The Arkitip issue edition will celebrate the beauty of this film in print as well as revealing the back story of how it came about.
I'm a cadillac charged article. by Michael Slenske Two decades ago, New York-based light sculptor Leo Villareal attended Burning Man (the annual week-long art event in Black Rock City, Nevada, which culminates around a wooden sculpture of a man set on fire) and the experience changed his life. A few years later Villareal returned to the Nevada desert with a 16-strobe light beacon of his own design, which he fixed to the roof of his group's RV so that they could find their way home. "I was tired of getting lost, so I made my first piece which was sort of just a utilitarian thing to help me stay oriented.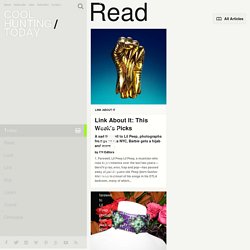 Essentials: Lindsay Merkle Having spent a large part of her creative tenure in advertising agencies, Lindsay Merkle's pursuits in branding, marketing and sales have allowed her to work with some of the largest names in sports and fashion. A few years ago, she channeled h... Nike LeBron 11 EXT "Denim" Following in the footsteps of last year's Nike LeBron X EXT and the likes of the Nike LeBron 8, King James's current signature is set to get the denim treatment with an all-new version of the Nike LeBron 11 EXT. Joining the "Blue Su...