Vue générale API
Deltacloud | Many Clouds. One API. No Problem.
When the world is changing quickly there is great pressure to adapt in order to survive.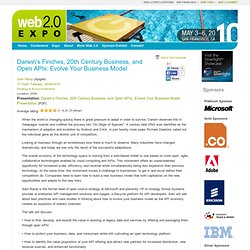 Darwin's Finches, 20th Century Business, and Open APIs: Evolve Y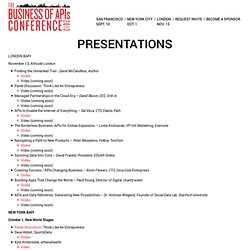 2009 Presentations and Video « The Business of APIs — brought to
Best Buy – How "Open" Principles Helped Shape the World's Foremost Brand Ambassador Community Michelle Azar, Vice President, Emerging Channels, Best Buy Co., Inc.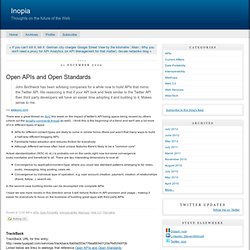 Inopia: Open APIs and Open Standards
John Borthwick has been advising companies for a while now to build APIs that mimic the Twitter API.
If you use Google APIs much, you might be interested in checking out Google's latest product for developers. Coming straight from the fine people at Google Code, the API console is the fruit of a yearlong effort to better organize Google's APIs.
Google Introduces API Console