Musique
Who Is Azealia Banks? Last September, Azealia Banks made a splash with her viral hit "212."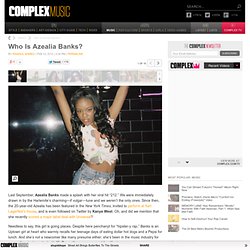 We were immediately drawn in by the Harlemite's charming—if vulgar—tune and we weren't the only ones. Since then, the 20-year-old Azealia has been featured in the New York Times, invited to perform at Karl Lagerfeld's house, and is even followed on Twitter by Kanye West. Oh, and did we mention that she recently scored a major label deal with Universal? Needless to say, this girl is going places. Despite here penchanyt for "hipster-y rap," Banks is an Uptown girl at heart who warmly recalls her teenage days of eating dollar hot dogs and a Pepsi for lunch. Homeboy Sandman - "Yeah, But I Can Rhyme Though" Les 100 Classiques du Rap Français. Gainsbourg - Les Samples Oubliés | Pop. Vous vous rappelez de l'article sur Gainsbourg sur ce même site qui eut un succès fou?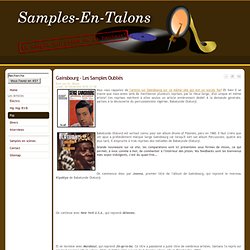 Eh bien il se trouve que nous avons omis de mentionner plusieurs reprises, par le vieux Serge, d'un unique et même artiste! Ces reprises méritent à elles seules un article entièrement dédié! A la demande générale, partons à la découverte du percussionniste nigérian, Babatunde Olatunji. Babatunde Olatunji est surtout connu pour son album Drums of Passions, paru en 1960. Best Music Cloudcasts of 2010 Numbers 1-25. Onirique sur Myspace Music - Ecoute gratuite de MP3, Photos et clips vidéos. Playlist good funk. Hip-Hop Producers & Beatmakers. The Lisbon Soundtrack by Laid Back | Mixcloud Cloudcast Player. Nicolasd | Page 1. L'histoire de Melody Nelson (1971)
Congas disco. 100 classic du rap français. Tubes parfaits 2. Being a Dickhead's Cool.
---