Mood
El picadillo de carne, conocido en todo México, es un guiso singularmente versátil porque verdaderamente se presta para cualquier ocasión. En su forma más sencilla ocupa ingredientes muy cotidianos y se aparece en la mesa familiar en un día cualquiera. Para una reunión informal, el picadillo se adorna con crema o queso molido y se sirve sobre una tostada.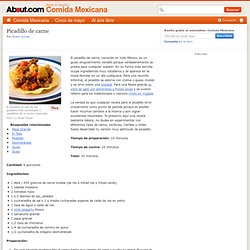 Picadillo de carne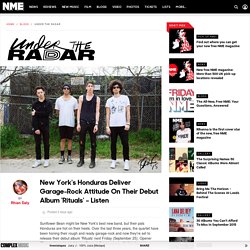 New Music - Listen to music from new & unsigned Bands
All Radar Radar Band Of The Week Playlists Columnists Public Access TV - Meet New York's Hottest New Band Ever since the New Year kicked in there's been one band who all the 'in the know' people in the industry have been banging on about. Read More Listen - The 40 New Bands You Need To Know In 2014 You really should buy this week's issue of NME. Read More Video Exclusive - Childhood, 'Pinballs' The great Childhood feature in Radar's Top 50 Tracks Of 2013, and today they're back with a new video for their latest opus, 'Pinballs'. This one was recorded as part of producer Dan Carey's Speedy Wunderground project, where he gets artists – perhaps against their will (I've never quite worked it out) – to record a brand new track in just 24 hours. It could all go horribly wrong, of course, but weirdly it never seems to.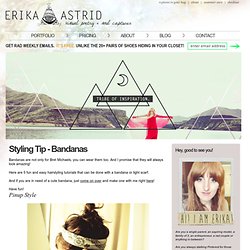 Bandanas are not only for Bret Michaels, you can wear them too. And I promise that they will always look amazing! Here are 5 fun and easy hairstyling tutorials that can be done with a bandana or light scarf. And if you are in need of a cute bandana, just come on over and make one with me right here!
- StumbleUpon
Invisible Cats
Blog Archive & Funny Picdump #33: 40 Pics