Mood
Picadillo de carne. El picadillo de carne, conocido en todo México, es un guiso singularmente versátil porque verdaderamente se presta para cualquier ocasión.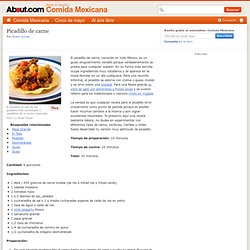 En su forma más sencilla ocupa ingredientes muy cotidianos y se aparece en la mesa familiar en un día cualquiera. Para una reunión informal, el picadillo se adorna con crema o queso molido y se sirve sobre una tostada. 31 Insanely Easy And Clever DIY Projects. New Music - Listen to music from new & unsigned Bands. Buzz Playlist Of The Week - Hear 20 Brand New Tracks I've already written a little about why I think rising Scottish outfit Neon Waltz are so special on our Month In Music blog, so it makes sense to me to include them in this week's buzz playlist too.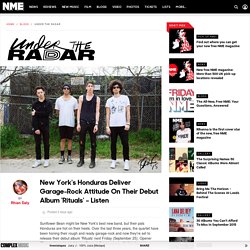 Read More Buzz Playlist Of The Week - Hear 15 Brand New Tracks You might have heard New Yorkers' Public Access TV's tune 'Monaco' from our 40 New Bands For 2014 blog, which went up last week. Well, they're in this week's magazine and buzz playlist too, alongside this fresh quote from singer John that seems to firmly imply they won't be hanging out with any other downtown NYC bands any time soon: "Manhattan's gone stale. Read More Listen - The 40 New Bands You Need To Know In 2014 You really should buy this week's issue of NME. Read More NME Radar - Top 50 New Band Songs Of 2013 NME's albums and tracks of the year are something of an institution, and you can read all about who the staff here voted for in 2013 here and here.
Fun Friday - Bandanas - asuyeta [ah-soo-yeh-tah] clothes &accessories. handmade with love. Bandanas are not only for Bret Michaels, you can wear them too.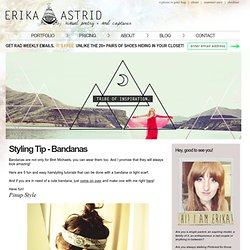 And I promise that they will always look amazing! Here are 5 fun and easy hairstyling tutorials that can be done with a bandana or light scarf. And if you are in need of a cute bandana, just come on over and make one with me right here! Products trending today on Wanelo. - StumbleUpon. Everyones Mixtape.
Invisible Cats. Blog Archive & Funny Picdump #33: 40 Pics. LoveIt. Hey, cmon.
---