Shopping
The right kind of flip-flops to wear this summer - Fashion + Beauty on Shine
FitFlop Electra, $59.90, zappos.comAt last, the breezy days of summer are upon us. Instead of repeatedly checking the daily weather forecast to deliberate if we need a scarf or sweater for layering, we can enjoyably slip on some comfy shorts or an effortless sundress. For many of us, flip-flops become the go-to footwear to accompany such an ensemble, but as we've often been warned, these flimsy slip-ons do not always provide ideal foot support.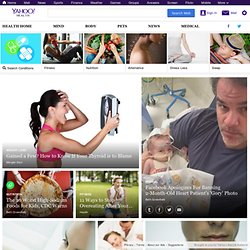 My TargetWeekly : The deals you want. The way you want them.(SM)
Onkyo HT-S3400 5.1 Channel Home Theater Receiver/Speaker Package: Electronics
Açaí Damage-Protecting Toning Mist
In Stores Now
Includes Double Minutes for Life FREE! Includes a Hands-Free Headset and Car ChargerHands-Free SpeakerVibration AlertSMS & MMS MessagingAlarm Clock Includes Double Minutes for Life FREE! 3G 1.3 MP Camera/Video Recorder Mobile Web Bluetooth® Wireless Technology MP3 Player (cable not included) Includes Triple Minutes for Life FREE! Slider QWERTY Keyboard Mobile Web Bluetooth® Wireless Technology 2.0 Megapixel Camera & Video Recorder MP3 Player (cable and microSD™ Card up to 16GB not included) MMS Picture Messaging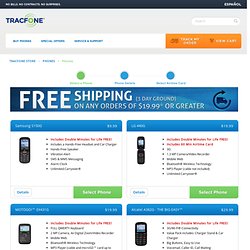 Tracfone Site Phone List page
C++ How to Program (7th Edition) (9780136117261): Paul Deitel, Harvey M. Deitel
C++ How to Program (5th Edition) (9780131857575): Harvey & Paul) Deitel & Deitel
Cutting through the confusion - TV Buying Guide
TV buying guide: Plasma vs. OLED vs. 4K Shopping for a new television can be an overwhelming experience. Confusion plagues even the most careful shoppers, and TV manufacturers, retailers, salespeople and numerous Internet sources can create more uncertainty as they push extra features, new technologies, and add-ons in the incessant pursuit of profit. I hope that this guide, which I created in 2002 and have updated many times since, will help you cut through the confusion with unbiased information so that you can select a new television. It won't answer every question, and when you read it, it won't tell you "the perfect TV for you" at the end.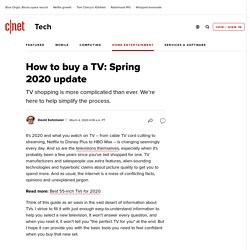 40" - 49"|LED-LCD Flat-Panel|On Sale : All Flat-Panel TVs - BestBuy
Samsung - 46" Class / 1080p / 120Hz / LED-LCD HDTV - UN46D6000S
Top-Rated : Compact System Cameras - BestBuy