Language Arts
Language Arts Activities | Interactive Whiteboard Resources
Visuwords™ online graphical dictionary — Look up words to find their meanings and associations with other words and concepts. Produce diagrams reminiscent of a neural net. Learn how words associate. Enter words into the search box to look them up or double-click a node to expand the tree.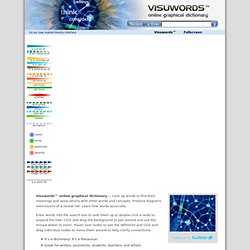 online graphical dictionary and thesaurus
VocabularySpellingCity offers worksheets, games, videos, and teaching activities on capitonyms. Capitonyms are a great way to show students just how much capitalization matters, and matching or fill-in-the-blank games are a fun way to reinforce the lesson. Check out our variety of capitonym resources, each tailored to specific teaching strategies.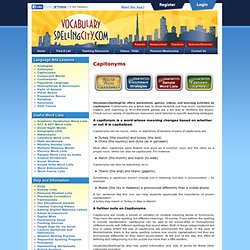 Capitonyms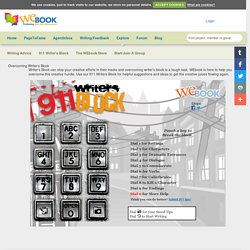 ^ Back to top We use cookies, just to track visits to our website, we store no personal details. ACCEPT COOKIES What are cookies? Login Overcoming Writer's Block Writer's Block can stop your creative efforts in their tracks and overcoming writer's block is a tough task.