Montréal
One of the reasons for establishing Fair Trade Media was our desire to establish a series of ethical practices in design work. To us, behaving ethically means committing to actions that minimize our negative social and environmental impacts and that work toward creating a more sustainable and just society at the community level and globally. In addition to our ethical considerations, we also do political work, which involves actively seeking to change the situation itself.
Fair Trade Media: Ethics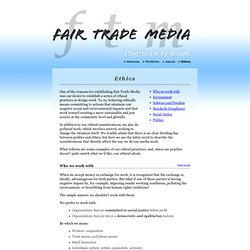 Montréal Pecha Kucha Night » Historique・Story
PechaKucha est une expression japonaise voulant dire "le son de conversations". Créées en 2003 à Tokyo, par la firme Klein Dytham architecture, les Soirées PechaKucha Night se sont propagées sur toute la planète et se sont établies dans plus de 400 villes différentes. Véritable réseau international de créateurs indépendants, elles sont une plateforme d'échanges et de rencontres interdisciplinaires. En effet, ces soirées sont organisées dans l'idée de générer une tribune où les créateurs émergents de tous les domaines peuvent venir présenter leurs réflexions et leurs processus sur un projet réalisé, en cours de réalisation ou même auquel ils rêvent encore.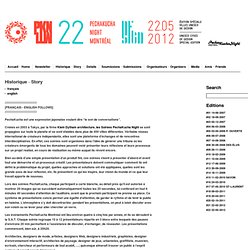 Carrefour Jeunesse-Emploi Centre-Sud / Plateau Mont-Royal / Mile-End
Le premier atelier de l'année 2014 dans le cadre du Parcours de l'artiste : L'art de séduire un jury pour financer son projet artistique! Cet atelier permet d'identifier les éléments qui retiennent l'attention des jurys. L'atelier permettra d'identifier les sources de financement pour soutenir le pré-démarrage et démarrage de projets artistiques en relation avec les étapes de création, production et diffusion.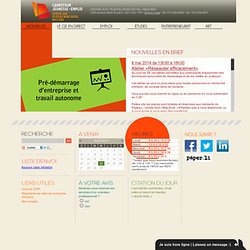 Maudit Français.com | Blog d'identité internationale
Institut de Pleine Conscience Appliquée de Montréal