Design Project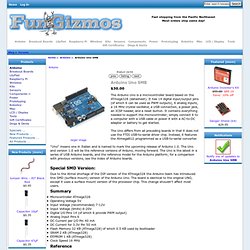 The Arduino Uno is a microcontroller board based on the ATmega328 (datasheet). It has 14 digital input/output pins (of which 6 can be used as PWM outputs), 6 analog inputs, a 16 MHz crystal oscillator, a USB connection, a power jack, an ICSP header, and a reset button. It contains everything needed to support the microcontroller; simply connect it to a computer with a USB cable or power it with a AC-to-DC adapter or battery to get started.
Arduino Uno SMB [Uno SMB] - $30.00 : FunGizmos, make something fun!
Search Results | Newark.com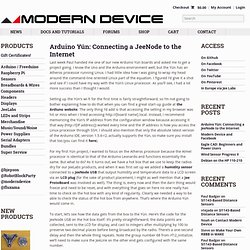 Eagle CAD or Eagle PCB or just Eagle is the electronic design automation (EDA) software package that most hobbyists and beginners use. Some of this blog post is probably useful to Eagle beginners, or people just learning the package. Other parts of it are only going to be understood thoroughly by people who have used Eagle for a while, and experienced its mysteries. This is NOT a tutorial on how to begin using Eagle, there are lots of excellent ones on the web. Not too many of them actually take a critical attitude toward Eagle though, and ask why things are the way they are. Newark Electronics bought Eagle about six months ago, so perhaps they are ready to throw a little money at CadSoft to move Eagle a little closer to modern EDA software packages.