Subscription Economy Collateral
What Is The Subscription Economy? And How Does It Involve Cloud & SaaS Businesses?
Days Sales Outstanding (DSO) Definition
10 Reasons for Entering the Subscription Economy | The Voice of E-Commerce
By: James Gagliardi, Vice President, Product and Innovation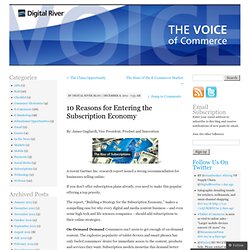 The subscription business model is a business model where a customer must pay a subscription price to have access to the product/service. The model was pioneered by magazines and newspapers , but is now used by many businesses and websites. Rather than selling products individually, a subscription sells periodic (monthly or yearly or seasonal) use or access to a product or service , or, in the case of such non-profit organizations as opera companies or symphony orchestras , it sells tickets to the entire run of five to fifteen scheduled performances for an entire season. Thus, a one-time sale of a product can become a recurring sale and can build brand loyalty .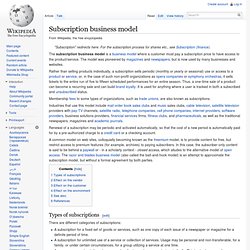 Subscription business model