Naujobs
ALEXANDRE NAUJORKS
InterTASC Information Specialists' Sub-Group Search Filter Resource
Title and abstract Item 1: Title Identify the report as a systematic review, meta-analysis, or both. Examples "Recurrence rates of video-assisted thoracoscopic versus open surgery in the prevention of recurrent pneumothoraces: a systematic review of randomised and non-randomised trials"20 "Mortality in randomised trials of antioxidant supplements for primary and secondary prevention: systematic review and meta-analysis"21
The PRISMA statement for reporting systematic reviews and meta-analyses of studies that evaluate healthcare interventions: explanation and elaboration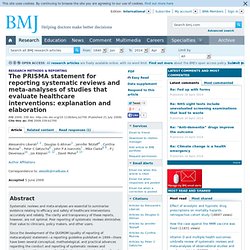 STATISTICS AND EPIDEMIOLOGY
The Fetal Medicine Foundation / Echocardiography
by Bill Taylor | 10:31 AM August 30, 2011 Editor's note: This post was written after Steve Jobs' resignation in August; upon the news of his death, we think it's worth another read. All sorts of commentators, on this site and elsewhere, are asking all sorts of questions about the resignation of Steve Jobs as CEO of Apple, Inc. What does it mean for the company's future? What does it means for the stock price? What does it mean for the computer industry, the music industry, and the media industry?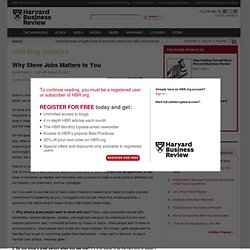 Why Steve Jobs Matters to You - Bill Taylor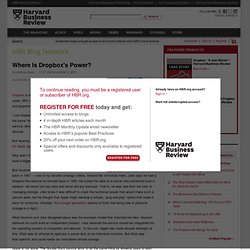 Where Is Dropbox's Power? - Joshua Gans
by Joshua Gans | 11:37 AM November 2, 2011 Dropbox is the simple file syncing service that has grown, in just a few years, to 50 million active users. 96% of those users do not give a cent to Dropbox. The remaining 4% pay for more storage and purportedly make it profitable; this percentage is growing every day. I use Dropbox because of its simplicity, but for my main backups I use SugarSync, which follows the same "freemium" strategy as Dropbox.
PMN presentations recomendations