I♥ fashion
Our Favorite Fabric Sources. The 10 Best Tumblrs By Fashion Industry Insiders. Who: Nina Garcia, Marie Claire Fashion Director and Project Runway judge Site: Who: Behati Prinsloo, model Site: Who: Julia Frakes, writer/model/editor Site: Who: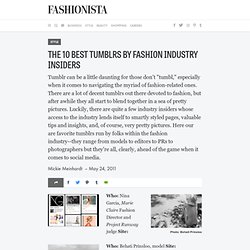 DIY Dolce & Gabbana Tiara. Honestly, how enchanting was Dolce & Gabbana's ode to Sicily in their fall collection?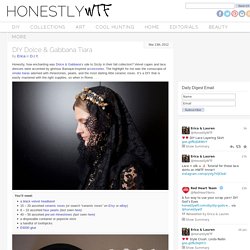 Velvet capes and lace dresses were accented by glorious Baroque-inspired accessories. The highlight for me was the cornucopia of ornate tiaras adorned with rhinestones, pearls, and the most darling little ceramic roses. It's a DIY that is easily mastered with the right supplies, so when in Rome . . . You'll need:a black velvet headband15 – 20 assorted ceramic roses (or search "ceramic roses" on Etsy or eBay)8 – 10 assorted faux pearls (last seen here)40 – 50 assorted pre-set rhinestones (last seen here)a disposable container or popsicle sticka handful of toothpicksE6000 glue. DIY Color Blocked Pants. Color + block = the 2 words in fashion most commonly used this season.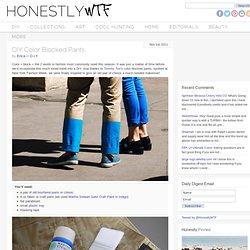 It was just a matter of time before we'd incorporate this much loved trend into a DIY. And thanks to Tommy Ton's color blocked pants, spotted at New York Fashion Week, we were finally inspired to give an old pair of chinos a much needed makeover! You'll need: Welcome to Anthropologie&-&Anthropologie.com. nOir Jewelry - Rings. Pendleton Woolen Mills: BAGS. Women Men Home & Blankets The Portland Collection.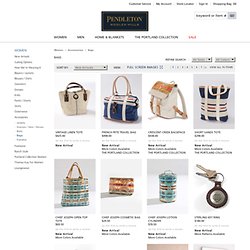 Want Designer Stuff for Less? Check Out These Online Vintage Boutiques! - iVillage. Dsquared2.live-stream.it. New 2012 Milan Shows: Dolce &Gabbana, Marni, and More -- The Cut. We've got more from Milan!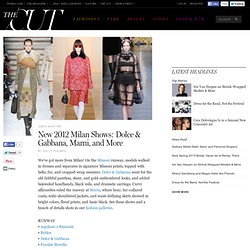 On the Missoni runway, models walked in dresses and separates in signature Missoni prints, topped with belts, fur, and cropped wrap sweaters. Dolce & Gabanna went for the old faithful pantless, sheer, and gold-embroidered looks, and added bejeweled headbands, black veils, and dramatic earrings. Curvy silhouettes ruled the runway at Marni, where boxy, fur-collared coats, wide-shouldered jackets, and waist-defining skirts showed in bright colors, floral prints, and basic black. See these shows and a bunch of details shots in our fashion galleries. RUNWAY• Aquilano e Rimondi • Byblos • Dolce & Gabbana• Frankie Morello. Milan fashion week: autumn/winter 2012 | Fashion. The Sartorialist at the Ready-to-Wear Fashion Shows on Style.com.
Azzedine Alaïa Fall 2011 Couture Collection Slideshow on Style.com. Lace Back Wedding Dresses - Part 2 - Belle the Magazine . The Wedding Blog For The Sophisticated Bride - StumbleUpon. Are you a lace-loving bride?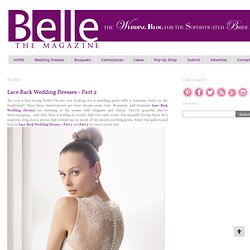 Or are you looking for a wedding gown with a romantic twist on the traditional? Then these masterpieces are your dream come true. Top 10 Trends From Fashion Week Spring 2012 - Discover More Fashion Trends at ELLE.com. Polyvore - StumbleUpon. "Junon"
---