GAMES
Samsung Beats Apple in the Smartphone Market
Can the father of the iPod make saving energy sexy? Tony Fadell is the man who took the idea of the iPod to Steve Jobs , spawning a renaissance at the company and then overseeing successive products, including the first iPhones. He officially left the company last year (after a stint in a consulting role) to pursue green technologies, and today he's ready with his first introduction. Dubbed Nest Labs , his post-Apple debut is a home thermostat. Yes, a thermostat.
Creator Of The IPod: Saving Energy Is Sexy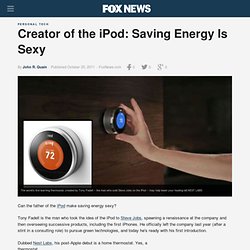 Star Wars: A New Hope script STAR WARS Episode IV From the JOURNAL OF THE WHILLS by George Lucas Revised Fourth Draft January 15, 1976 A long time ago, in a galaxy far, far, away...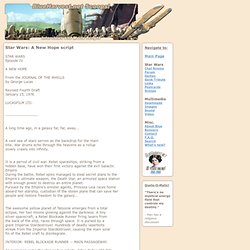 Star Wars: A New Hope script
Cinema 2 - Icetheme Premium Joomla Template | Joomla Blogger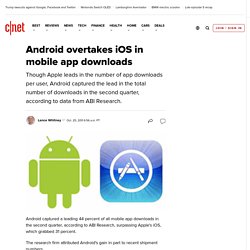 Android captured a leading 44 percent of all mobile app downloads in the second quarter, according to ABI Research, surpassing Apple's iOS, which grabbed 31 percent. The research firm attributed Android 's gain in part to recent shipment numbers. For the second quarter, growth in iPhone shipments fell to 9 percent from 15 percent in the first quarter, while Android's shipment growth rose to 36 percent from 20 percent. Android's total install base now outweighs that of iOS by a factor of 2.4 to 1, ABI said, a ratio that will reach 3 to 1 by 2016. But Android's open-source strategy is also driving app downloads, according to ABI. "Being a free platform has expanded the Android device install base, which in turn has driven growth in the number of third party multi-platform and mobile operator app stores," ABI research associate Lim Shiyang said in a statement.
Android overtakes iOS in mobile app downloads | Apple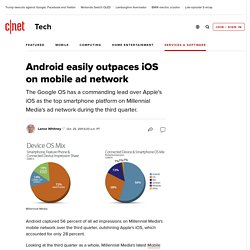 (Credit: Millennial Media) Android captured 56 percent of all ad impressions on Millennial Media's mobile network over the third quarter, outshining Apple's iOS, which accounted for only 28 percent. Looking at the third quarter as a whole, Millennial Media's latest Mobile Mix report crowned Google's OS the top platform in the Connected Device and Smartphone category, which includes both tablets and phones. Android scooped up the lead over the past year "due in part to their contrasting strategy to iOS, allowing multiple device manufacturers to have access to their platform," said the report.
Android easily outpaces iOS on mobile ad network | Digital Media
Re: Universal AIR Android + iOS template Some feedback: I have only tested targeting Android. When creating the certificate it fails. It was targeting a "certificates" folder that did not exist. Creating that folder solved it. When packaging the app, I get conflicted package paths for the icons.
View topic - Universal AIR Android + iOS template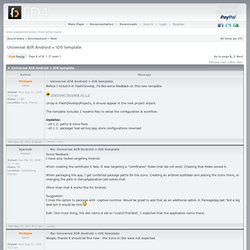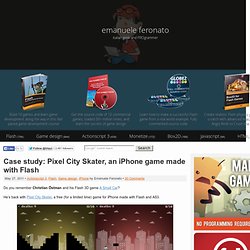 Case study: Pixel City Skater, an iPhone game made with Flash
Do you remember Christian Östman and his Flash 3D game A Small Car ? He's back with Pixel City Skater , a free (for a limited time) game for iPhone made with Flash and AS3. As usual, he shares his experience with us: Pixel City Skater is the first iPhone game we've made. We wanted to try and see if it was possible to use Flash and AS3 to create a game for iOS and get it to the market.
Template
Flash
In this post, I'm going to show how to take a normal Flash project made in FlashDevelop and make it work for your iDevices. First, you'll need to download Adobe AIR 2.6 and start a project using it. Then, you can simply copy-paste your game with all of it's contents into this new project and compile. Starting with this new, AIR 2.6 compiled SWF, you can start the process of making it work for an iPhone/iPod Touch/iPad device. At the very end of the tutorial, I will have packaging .bat file s and an example XML app descripto r file. Another tutorial for this development process can be found here .
Connor Ullmann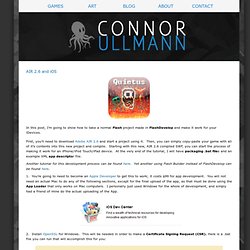 Wireless Ad Hoc Distribution
ColdFusion Extension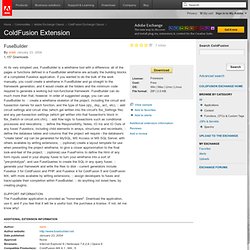 By stark January 23, 2004 1,153 Downloads At its very simplest use, FuseBuilder is a wireframe tool with a difference: all of the pages or functions defined in a FuseBuilder wireframe are actually the building blocks of a completed Fusebox application. If you wanted to do the bulk of the work manually, you could create a wireframe in FuseBuilder and go straight to the framework generation, and it would create all the folders and the minimum code required to generate a working but non-functional framework. FuseBuilder can do much more than that, however.
Photoshop Touch SDK drives three Adobe iPad apps | Crave - CNET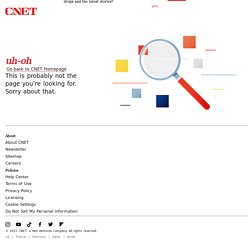 Adobe's traditional user base of creatives are some of the most computationally resource-intensive folk I can think of (along with hard-core gamers and scientists). So how does a company like Adobe jump on the tablet money train without having to develop a host of new applications? Let others do it for them.
Photoshop Touch SDK drives three Adobe iPad apps | Crave - CNET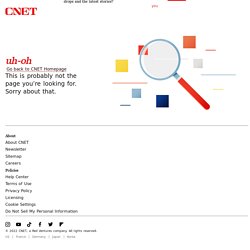 Adobe CTO Kevin Lynch demonstrates an iPad-based color palette app used to mix, select, and paint colors. It's attached to a separate computer running Photoshop. (Credit: Screenshot by Stephen Shankland/CNET)
Adobe Photoshop for tablets looms nearer | Deep Tech
Imagine a creative environment in which the fun of touch, the potential of mobility, and the power of Adobe Photoshop software meet. With the Adobe Photoshop SDK developers can: Interact with Photoshop CS6 from applications on Android™, Blackberry, and iOS mobile and tablet devices, as well as Mac OS and Windows® operating systems Develop plug-ins that extend the functionality of Photoshop CS6 Create Flash (SWF) panels to extend the user experience within Photoshop CS6 We believe that connecting devices and applications to Photoshop offers our developer partners new business opportunities by enabling the ability for them to deliver greater value to their customers. Developers may now offer new features that harness the power of Photoshop in ways never before possible. With the Photoshop SDK, you can enable your apps to drive and/or communicate with Photoshop CS6 (version 13.0.0 or later) via a TCP connection.
Photoshop Developer Center
Flash Platform in Action - Use Flash Professional CS5 to Develop Adobe AIR Apps for Android
Community Translation Your transcript request has been submitted. Adobe TV does its best to accommodate transcript requests. It can take a few weeks for the transcript to become available in the Community Translation Project, so keep checking back.
Flash Player 10.1 demos and interviews
Adobe Products Top destinations Education Adobe Creative Cloud Design and photography
Develop Multi-touch Flash and AIR on the Dell Latitude XT2 Tablet
You know you've been drooling to playing with multi-touch apps at home, now you can with commodity hardware. In this post we'll cover 3 things how to get multi-touch properly setup on the gorgeous Dell XT2 Tablet PC play with some multitouch apps written in Adobe AIR Runtime 2.0 get your Flash or Flex setup to start writing multi-touch applications of your own. Here's the short demo of it in action, from N-trig, actually with the Dell Xt2 I wonder how many times can he say scroll left and right, and zoom in an out...
Video of Flash multi-touch on Windows and Mac
Update: You can download the AIR application that I show below if you want to try it out for yourself. One of the coolest new features in Adobe AIR 2.0 and Flash Player 10.1 is the native support for multi-touch and gestures. If you have an iPhone or other smart phone you are probably already familiar with these types of interactions. I plan on doing a full tutorial on this over at gotoAndLearn , but until then you can check out the video below to see it in action. I show that you can actually use these features using a MacBook Pro if you don't have access to a touch computer such as the HP TouchSmart. Lee
dell multi touch adobe flash
Giant iPad (Dell ST2220t)
multi-touch monitor - Dell - Search - Home & Home Office
Multi-touch Table Development • Drumminhands Design
Tutorial – Multi Touch in AS3 / Flash Player 10.1 – Part 1. Setting Up | intense creativity
HowTo_stereolize_MannFilter.mov
lynda.com Documentary | Second Story, Interactive Design Studio—Workspace
Table demo with SUSHI and native Win 7
Sony studios 'begin PlayStation 4 projects'