Coupons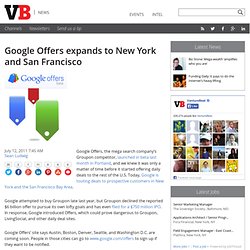 Google Offers expands to New York and San Francisco
Google Offers, the mega search company's Groupon competitor, launched in beta last month in Portland, and we knew it was only a matter of time before it started offering daily deals to the rest of the U.S.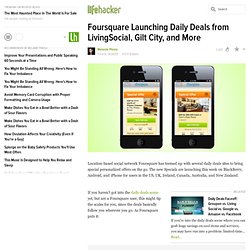 Location-based social network Foursquare has teemed up with several daily deals sites to bring special personalized offers on the go.
Foursquare Launching Daily Deals from LivingSocial, Gilt City, and More
How the Economy Has Aided the Rise of Digital Coupons [INFOGRAPHIC]
If you've ever been stuck in the checkout line behind someone redeeming a handful of paper coupons, you know that many people are still clipping them in the traditional sense. That's changing, though.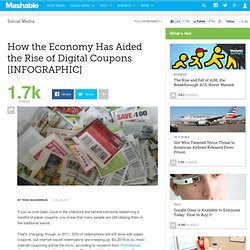 Toute la réalité derrière les check-ins  
J'utilise Foursquare régulièrement.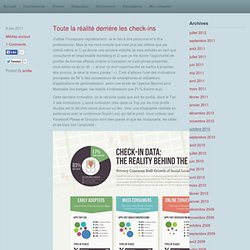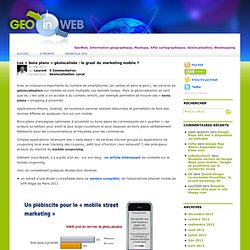 Les « bons plans » géolocalisés : le graal du marketing mobile ?
Avec la croissance importante du nombre de smartphones (en ventes et dans le parc), les services de géolocalisation sur mobiles se sont multipliés ces derniers temps. Mais la géolocalisation en tant que tel, c'est utile si on accède à du contenu enrichi, par exemple permettre de trouver des « bons plans » shopping à proximité.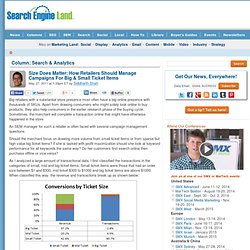 Big retailers with a substantial store presence most often have a big online presence with thousands of SKUs.
Size Does Matter: How Retailers Should Manage Campaigns For Big & Small Ticket Items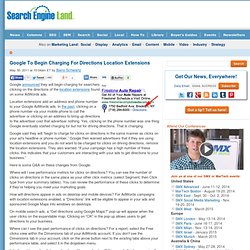 Google announced they will begin charging for searchers clicking on the directions of the location extensions found on some AdWords ads.
Google To Begin Charging For Directions Location Extensions
Showroomprivé va lancer une activité de couponing | Achat groupé
Spread Button: le bouton de partage viral à destination des e-commerçants
Those who use social location-based apps such as Foursquare or Facebook Places represent just 17% of the mobile population, according to a study commissioned by digital agency Beyond and exclusively shared with Mashable.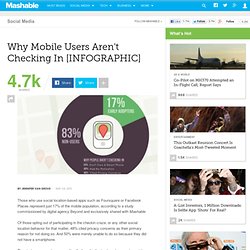 Why Mobile Users Aren't Checking In [INFOGRAPHIC]
Hotmail - - Windows Live