How to et tutoriels
Newsletter > Logo Animator Is Here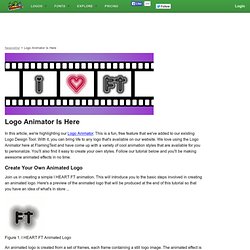 Logo Design Tool. Free and Online.
Lightroom: Create Wallpaper in Lightroom | foto-biz.com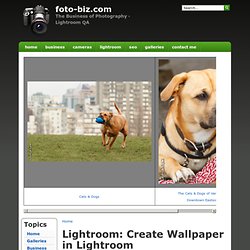 Many smart photographers offer free backgrounds, aka wallpaper, to people and potential clients. What's a wallpaper? It's an image used as a background for a computer, a tablet, or a cell phone.
HTML Entities and/or ISO Latin-1 codes can be placed in source code like any other alphanumeric characters to produce special characters and symbols that cannot be generated in HTML with normal keyboard commands. For example, to render Düsseldorf the HTML source should read Düsseldorf or Düsseldorf While many similar lists are available on the Web (run your favorite search engine using "ISO Latin" or "HTML Entities"), none I've seen account for the standard character sets of different operating systems (e.g. Windows vs. DOS vs.
Special Characters in HTML
Edited by Jonathon, Will, Krystle, Travis Derouin and 179 others Your internet browser's cache stores certain information about webpages you visit, so that they'll load more quickly in the future. Here are instructions with screenshots on how to clear the cache for all major browsers. If you are unsure of what browser version you are currently using, you can visit whatbrowser.org to find out. Contents
How to Clear Your Browser's Cache (with screenshots)