People are awesome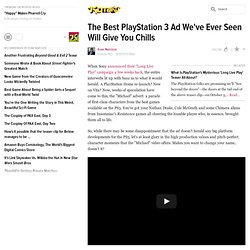 Okay, help me out. Let's see if we can ID everyone in the video. I have most of them, but get me the ones I missed. (I'm a little hazy on the people from shooters) Nathan Drake Lightning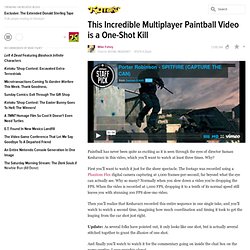 I've been paintballing for about 8 years now. Played in tournaments from local to international. Before college it was pretty much every sunday. Its fine to shoot people in the mask, no its not discouraged and no its not dangerous.
Team Hot Wheels - The Yellow Drivers World Record Jump
Slopeflying in Stryn, Norway - StumbleUpon
If you're averse to cuts, scrapes, burns, dehydration, hypothermia, acrophobia, claustrophobia, shocks, sprains, twists, joint dislocation and broken bones, maybe Tough Guy™ isn't for you. I'm just sayin'. [bug id="weird-sports"]Tough Guy promotes itself as "the safest most dangerous event in the world!" That may not be an exaggeration. It's so grueling that everyone — men and women, old and young — must sign a waiver in case they, you know, die or something.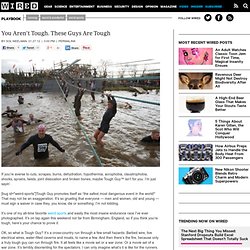 You Aren't Tough. These Guys Are Tough | Playbook | Wired.com
Young woman can say any word backwards, instantly (video) - Boing Boing
S&G - SOUND OF SILENCE einsauszwei rework - Frequency