People are awesome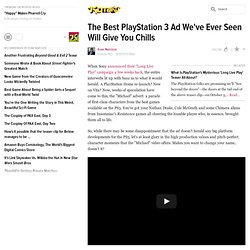 Okay, help me out. Let's see if we can ID everyone in the video. I have most of them, but get me the ones I missed. (I'm a little hazy on the people from shooters) Nathan Drake Lightning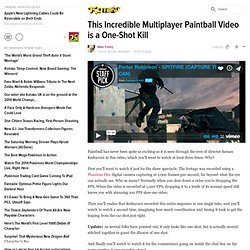 I've been paintballing for about 8 years now. Played in tournaments from local to international. Before college it was pretty much every sunday.
Team Hot Wheels - The Yellow Drivers World Record Jump
Slopeflying in Stryn, Norway - StumbleUpon
If you're averse to cuts, scrapes, burns, dehydration, hypothermia, acrophobia, claustrophobia, shocks, sprains, twists, joint dislocation and broken bones, maybe Tough Guy™ isn't for you. I'm just sayin'. [bug id="weird-sports"]Tough Guy promotes itself as "the safest most dangerous event in the world!" That may not be an exaggeration.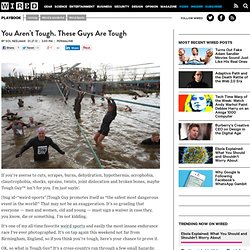 You Aren't Tough. These Guys Are Tough | Playbook | Wired.com
Young woman can say any word backwards, instantly (video) - Boing Boing
S&G - SOUND OF SILENCE einsauszwei rework - Frequency