Fanfiction
The Marriage Stone. Yaoi-Mania. Les Patacitrouilles Yaoistes. Atramentum Rutilus Kaikias. Walking The Plank :: Port of the Snape/Harry Ship. Header Errors - Fixed Thank you for your patience.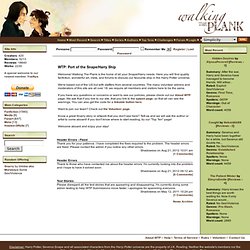 I have completed the fixes required to the problem. The header errors are fixed. Please contact the admin if you notice any other errors. Intertexius. Unleash Your Imagination. Harry Potter FanFiction Archive. Oh no!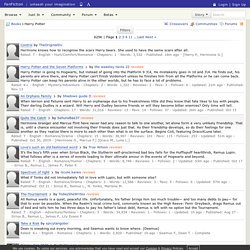 What am i doing here? How do i get home- wait a minute, is that James! What do you mean no! Wai- What! Sirius Black? Nat-kun. Author has written 9 stories for Bleach, and Harry Potter.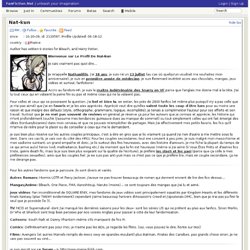 Bienvenue sur Le Profil De Nat-kun Je sais vraiment pas quoi dire... Fics Finies: L'Ange Noir. Ressources pour Fan Fiction.
---