Nature photos
*Buy a new .COM, get one new .INFO for FREE for 1st year only. Not valid on renewals or transfers. Plus ICANN fee of 18¢ per domain per year. † Good for one 1-year registration of any available .COM, .US, .BIZ, .INFO, .NET or .ORG ‡ Annual discounts available on NEW purchases only. GoDaddy.com is the world's No. 1 ICANN-accredited domain name registrar for .COM, .NET, .ORG, .INFO, .BIZ and .US domain extensions. Source: RegistrarSTATS.com
Delightful Landscapes by Daniel Rericha
Nature photography - pictures of animals, pictures of birds, pictures of butterflies, macro photography of insects, plant photos, pictures of mushrooms. The most beautiful and unique images of nature. Great photographers observe nature by Canon, Nikon cameras, equipped with the best lenses - see all species in our gallery and listen to the birds' and animals' voices. If you want to use images for commercial purposes - send a message: info@nature-pictures.org If you want to get a file with an author's dedication ( to non-commercial print ) - write: info@nature-pictures.org Nature photographers,nature experts, people writing articles on nature topics are welcome to cooperate.
Iceberg photos, Landscapes, photos of landscapes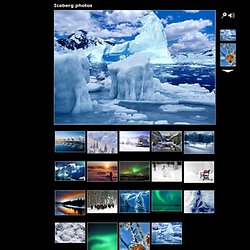 Welcome to Weather Underground's World View! A weekly pictorial review of weather around the globe submitted by the WunderPhoto community. If you'd like to participate, upload your photos! Tip: Use your j/k keys to navigate.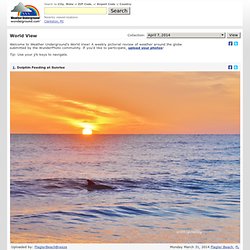 Weather Underground: World View
Favorite Places and Spaces / igloo3.jpg (JPEG Image, 533x800 pixels)